Marinco 6365CRN Locking Plug,50A, 125/250V
Male plug 50amp 125/250V, rigid yellow nylon construction
Brand: Marinco
ASIN: B000NI1IBE
UPC: 784497691759
Part No: 6365CRN
Parkworld 692279 RV Shore Power 50A Extension Cord Adapter 14-50P to SS2-50R 50'
Connect RV 50A 4 conductors 14-50R power inlet to RV 50 AMP Marine style locking plug. Six choices of length. You can get the cord or adapter in your need. We focus on producing power cord and molding NEMA plug or connector. Most of generally use NEMA plugs and receptacles we can manufacture with PVC cable. We have UL approved for all PVC wire in UL 62 standard, and also have UL or ETL approved for most of connectors in UL 817 standard. Please let us know your demand by send message to us. You can explain what plug with what receptacle and what length you want. Don't worry about the amount in your need, even you only need special one that you can not find it in retial. Waiting is the only thing we hope you can understanding. Because It will take several weeks for producing in factory, and the other 1~2 weeks for shipping from China to USA. Send your need to us by message now.
Color: Black
Brand: Parkworld
ASIN: B071RYT73Q
UPC: 606825692279
ParkPower 6364CRV Marinco 50 Amp, 125/250V 3 Pole, 4 Wire Locking Female Connector
At ParkPower, we make it easier to connect with AC and DC Power. ParkPower detachable cordsets make connecting with RV electrical hook-ups easier, simpler and even waterproof. ParkPower adapters solve power compatibility problems.
Brand: ParkPower
ASIN: B002UC4X2W
UPC: 093344310669
Part No: 6364CRV
X-Haibei RV 50A Power Inlet Plug 125V / 250V AC Female Twist Locking Connector White w/Rain Proof Boot Kit
black 50 Amp Standard Inlets install directly into the RV or Marine application allowing detachable power connection Utilizes Easy Lock System Rear safety enclosure with strain relief
Color: black
Brand: X-Haibei
ASIN: B0722QRC59
Part No: BT0305-50A-WZU
ENERLITES 50 Amp Dryer Outlet | NEMA 14-50R, for Electric Vehicles, Welding, Electrical Ranges, Indoor/Outdoor, 3-Pole, 4 Wire (8, 6, 4 AWG) | 125/250V, 66500-W - White
ENERLITES Reliability High-Quality, proven longevity, reliable brand. From ENERLITES, one of America's Leading Commercial Brands Longer and safer power with our quality and UL Listed items. Nationwide over ever state and internationally in Canada and Mexico. 14-50R Compatible with electrical dryers, welding systems, and electrical vehicles Heat Resistant Environmental UL94 Flammability V2 Rating Matte Finished Enhances grip and doesn't leave smudges or fingerprints In the box ENERLITES 50 Amp 250 Volt Dryer Receptacle All included screws Instruction Manual All included hardware for proper installation For Ideal Use: Use with electrical dryers in laundry mats or home. With welding systems that require a 50 Amperage outlet or with electrical vehicles that also require a 50 Amperage connection (please see your Vehicle Manufacturer's manual to make sure that it require's a 14-50R Receptacle/Outlet for Charging/Powering of your (EV) Vehicle(s). Can be installed indoors or outdoor with covered protection. Use with Copper Wire 8, 6 or 4 (AWG). The outlet is Industrial Grade and UL Listed to the United States.
Color: 50A White
Brand: ENERLITES
ASIN: B07BN6H63W
UPC: 883951450038
Part No: 66500-W
ABN L5-50R Connector – 50 Amp Twist Lock Inlet, Locking Power Cord Connector, Locking Power Inlet Plug, 50A 125/250V
Replace the end on your existing power cord with the ABN Inlet Locking Connector. This female connector fits 3-prong 50A 125/250V male plugs or inlets and is designed for use with round jacketed, hard usage cable (S-type). Remove the housing by loosening the screws on the face of the device and slide it over the cable. If a weather-resistant boot is used, slide this over the cable before the house. Strip the outer jacket of the cord and each individual conductor. Insert all the wires into the proper color-coded terminal pockets. Tighten the terminal screws and the strain relief screws. Slide the housing over the connector body and tighten the assembly screws. If a weather-resistant boot is used, slide that over the complete assembly. WARNING: This product can expose you to chemicals which is [are] known to the State of California to cause cancer and birth defects or other reproductive harm. For more information go to www.P65Warnings.ca.gov.
Brand: ABN
ASIN: B07BX2LV6X
UPC: 811498030659
Part No: 9533
ABN 50A to 50A RV Power Cord – Male to Female 4-Prong 125V AC Camper Generator Cable Adapter Electrical Converter Plug
When you need a conversion adapter while camping or RVing, the ABN 50A RV Power Cord makes connecting your RV with AC or DC power easy so you can spend your time connecting with friends, family, and the outdoors. It delivers 50 Amp and 125 Volts and is intended for any general/standard or industrial generator. This heavy duty, no-fuss adapter plug fits snugly at both socket ends ensuring good contact and easy use. Simply plug your 50 Amp RV cord into the female end of the adapter, then plug the 4-prong male end of your adapter into the generator plug. It provides you with a convenient, safe method to convert your RV generator cords. The durable plug withstands corrosion, water damage, and rough outdoor conditions to suit all of your needs. WARNING: This product can expose you to chemicals which is [are] known to the State of California to cause cancer and birth defects or other reproductive harm. For more information go to www.P65Warnings.ca.gov.
Brand: ABN
ASIN: B01L2BLX2Y
UPC: 688295861461
Part No: 1461
Marinco Power Products CS8165N 50A 3 Phase 480V 3P4W Locking Plug
Marinco Power Products 50 amp locking devices are designed for fast and easy assembly, while providing high-quality features that enhance versatility, safety, and durability. Rear housing key fits into the front portion for ease of assembly. A stainless plug sleeve provides greater strength and protection. A non-metallic shell around the plug sleeve eliminates exposed metal parts. Other features include an adjustable cord clamp for superior strain Relief, recessed cord clamp screws for a neat, clean appearance, exclusive Perma perma-lock terminals for secure, easy-to-wire connections, Thick-walled nylon housing that resists abuse, corrosion, and most chemicals, and a Neoprene dust seal to keep contaminants out of the wiring chamber.
Color: Black
Brand: Marinco Power Products
ASIN: B07CX16Q2H
UPC: 649075991365
Part No: CS8165N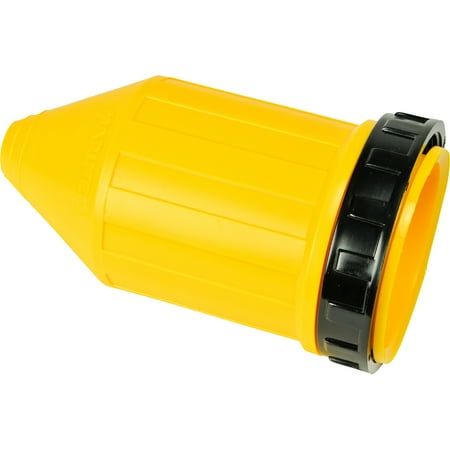 Marinco 7717N Weatherproof Cover For Use with 6361CRN or 6365CRN 50A Male Plugs
50a Plugs
Model: 7717N
Color: Yellow
VGEBY 1pc 50A 125/250V Straight Blade Angle Four Pin US Plug NEMA 14-50P , 125/250V US Plug, Straight Blade Angle US Plug
50a Plugs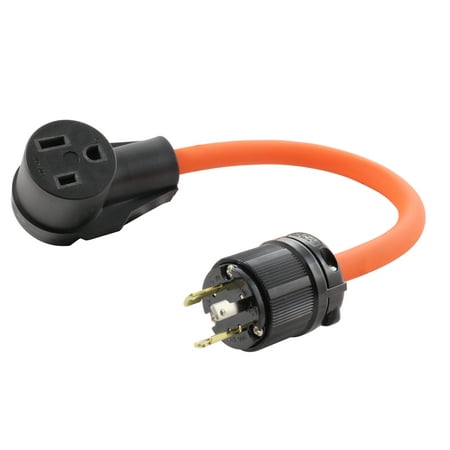 AC WORKS™ [WDL530650-018] 1.5FT STW 10/3 30A 125V L5-30P Generator Locking plug to 6-50R 50A Welder Adapter -
50a Plugs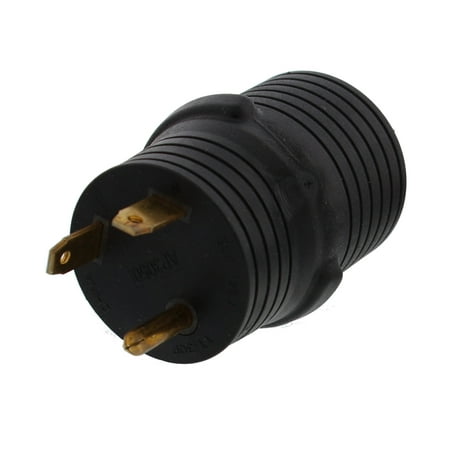 Dumble Plug Adapter 30A Male to 50A Female 3 Prong RV Generator Power Converter
50a Plugs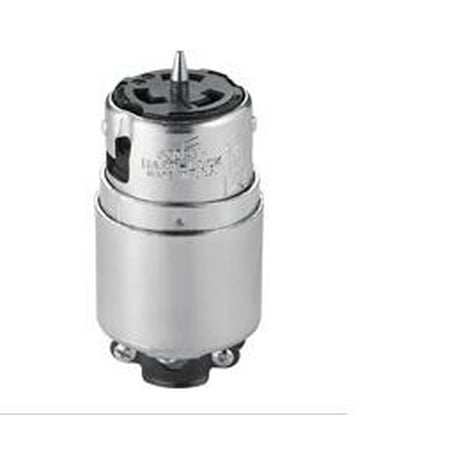 cooper wiring devices cs8365 plug 50a 250v 3ph 3p4w h/l armored
50a Plugs
How to wire a 220 Cord-Plug-Outlet for Welder - Electric Motor - Machine
50a Plugs
Fabrication Basics // How to wire a 50amp 220volt Cord-Plug for Welder - Motor - Machine Behind the Scenes Youtube Channel: https://www.youtube.com/channel/UCBpUoiMsRMBg-DHKcFpE6jg Follow me on Social Media: Instagram - https://www.instagram.com/ramseycustoms Facebook - https://www.facebook...
50a Plugs T6530 Search Results
Want more 50a Plugs similar ideas? Try to explore these searches: Elegant Accent Table, Kickback Soccer Goal, and Cappuccino Coffee Pods.
AllinShopy.com is a participant in the Amazon Services LLC Associates Program, an affiliate advertising program designed to provide a means for sites to earn advertising fees by advertising and linking to Amazon.com. Amazon and the Amazon logo are trademarks of Amazon.com, Inc. or one of its affiliates.