Tim Holtz Idea-ology Thrift Shop Ephemera Pack, 54 Pieces, TH93114
Tim Holtz Idea-ology deisgned Thrift Shop Ephemera Pack features a curated collection of salvaged elements used for layering. This Thrift Shop theme features 54 dye-cut printed pieces including vintage inspired butterflies, signs, certificates, calendars, floral arrangements and more. Create unique layers with this ephemera that can be painted or inked.
Color: Basic
Brand: Tim Holtz Idea-ology
ASIN: B00IXWLWMM
UPC: 885935684408
Part No: TH93114
SoulCollage Getting Started Kit
This SoulCollage® Getting Started Kit gives you everything you need to begin makimg cards and build a deck that is "the story of you.'" Add some images and a pair of sharp scissors and you are ready to go. SoulCollage® cards are fun to make and share with others. Save on shipping: pay only a small additional charge for each add-on item when buying multiple items from Hanford Mead.
Brand: Hanford Mead
ASIN: B009WB65O8
UPC: 617401597895
Part No: SCGSK
ALEX Toys Craft Giant Art Jar
Alex Giant Art Jar is a giant bucketful of fabulous craft. Everything you need for making collage and other paper craft. It comes with multi-colored pom-poms, glitter pom-poms, pipe cleaners, fringed crepe paper, feathers, and more. Includes 26 ABC felt shapes, 15 wooden craft sticks, 40 google eyes, 15 wooden buttons, 7 spools, 30 assorted shapes, buttons and confetti, 10 colored paper, 6 crepe paper, white craft glue, glitter glue, glue stick, craft scissors, 3 paper plates, 3 paper bags, 15 feathers, 78 assorted pom poms, 2 ric rac, 10 pipe cleaners, sequins, stickers, fabric flowers, 6 foam shapes,and easy instructions.
Color: Multi
Brand: Alex Toys
ASIN: B000GKU1QC
UPC: 094018325187
Part No: 170N
Expedition Ephemera Pack by Tim Holtz Idea-ology, 63 Pieces, Assorted Colors/Designs, TH93115
Designer Tim Holtz has teamed up with Advantus to offer his Idea-ology line of unique paper craft embellishments, papers and tools with a vintage appeal. Each Ephemera pack contains a variety of unique items that match with the given theme. Embellish and enjoy!.
Brand: Tim Holtz Idea-ology
ASIN: B00IXWLXV2
UPC: 767655098720
Part No: TH93115
Gallery Perfect Gallery 9 Piece Rustic Whitewash Collage Frame Wall Kit White
Display your cherished photos with this Gallery Perfect 9 Piece Rustic Whitewash Collage Frame Wall Gallery Kit.This kit features nine rustic decor pieces that will allow you to create your own in-home art gallery.Kit includes two 18 inch x 8 inch frames matted to fit four 4 inch x 6 inch photos, two 8 inch x 20 inch twine clip frames that hold three 4 inch x 6 inch photos, two 12 inch x 15 inch rustic decor "HOME" and "HEART" pieces, one 8 inch x 10 inch rustic decor "YOU ARE BEAUTIFUL" piece, one 5 inch x 7 inch frame, and one 18 inch x 4 inch rustic wood decor piece with the word "LOVE" written in metal in the shape of an arrow.Turn your Pinterest board into a gorgeous photo wall gallery.Take all the special moments you've captured and create a dynamic shabby chic wall display. Be inspired!Gallery Solution will help you arrange a beautiful wall gallery to show off your photos or favorite art prints.
Color: White
Brand: Gallery Perfect
ASIN: B0768NNWP5
UPC: 038555493305
Part No: 17FW1938
Klutz Pop Collage: Make Your Stuff Stand Out Craft Kit
Learn to tear, cut, hole-punch, and layer the included Pop Pages to collage in unexpected ways. It's a no-mistake, anything-goes activity-chaos encouraged. Tackle the 10 included projects like paper bowls, a bookmark, an owl, an accessory tray, a frame, and more. Then get inspired with ideas from the book so you can make anything pop.
Color: mulicolored
Brand: Klutz
ASIN: 0545858631
UPC: 730767858636
Part No: 9780545858632
AIEVE Hanging Photo Display,DIY Picture Photo Frame Holder for Wall Decor String with Clips and Ajustable Twines for Photos Pictures Organizer Collage Artworks Prints
A casual way to organize and display photos,pictures,prints,art works,postcards,kid's art and other mementos.The open display and clip hanging mechanism make it a breeze to keep this frame up to date with all your latest keepsakes.Designed with 6 rows of twine and 12 clips for ample display space. - Measures 15.8 x 29 x 1" (After expansion) - Can be mounted horizontally or vertically Package included: 2 x wooden sticks 2 x white mounting dowels 6 x twine cords 6 cards 12 x mini clothespins
Color: Photo Holder
Brand: AIEVE
ASIN: B07HT8VV4H
UPC: 728458542520
ALEX Toys Little Hands My Collage Farm
ALEX Toys Little Hands My Collage Farm is a wonderful introduction to art. Grab the glue stick, choose a farm animal cutout, and let creativity soar. This mixed-media collage kit includes four 9 cutouts to decorate, plus tons of craft supplies, including feathers, buttons, ribbons, pipe cleaners, crayons, and stickers (even four big googly eyes!). Includes 4 animal paper shapes (9in. / 22.8cm.), 10 feathers, 4 google eyes, 1 pom-pom (3in. / 7.6cm.), 1 roll crepe paper, 6 pipe cleaners (12in. / 30.4cm.), 4 buttons (1.5in / 3.8cm), 1 flower (3in. / 7.6in.), 80 tissue papers (3in. square / 7.6cm. square), 2 paper doilies (4.5in. / 11.4cm.), 8 finger crayons, 1 sticker sheet, crinkle paper (0.7oz. / 21g.), fringe paper (26ft. / 8m.), 25 paper shapes, glue stick (1.4oz. / 40g.) and picture instructions. Recommended for children 3 years of age and older.
Brand: ALEX Toys
ASIN: B000N8LVJ8
UPC: 885406362835
Part No: 520W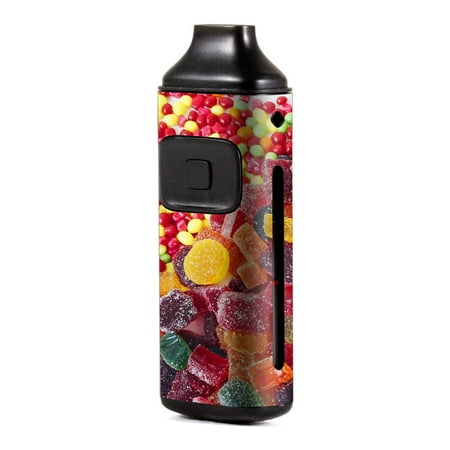 Skin Decal Vinyl Wrap for Aspire Breeze Kit Vape skins stickers cover/ Candy collage
Collage Kit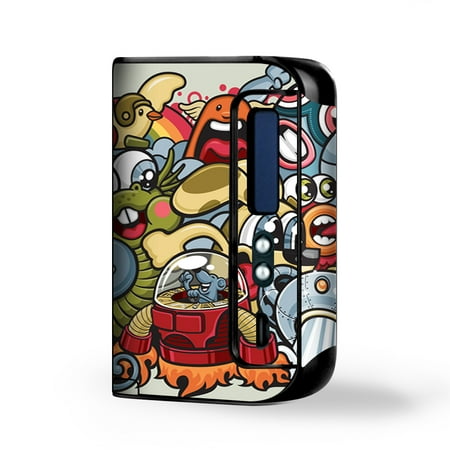 Skin Decal Vinyl Wrap for Smok Osub King 220W Vape Kit skins stickers cover / Aliens Cartoon Collage Sticker
Collage Kit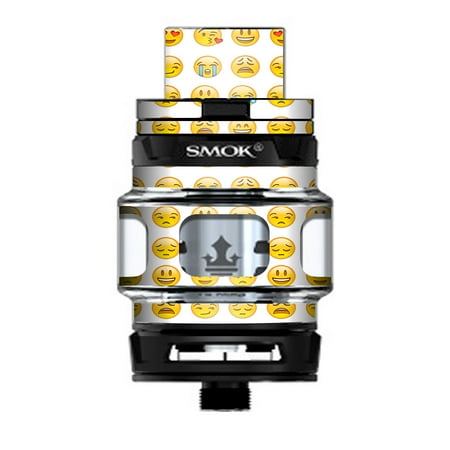 Skin Decal Vinyl Wrap for Smok TFV12 Prince Tank Vape Kit skins stickers cover / Emoji Collage
Collage Kit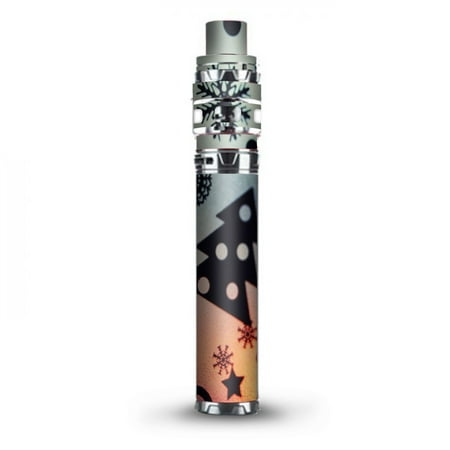 Skin Decal Vinyl Wrap for Smok Stick Prince Kit TFV12 Prince Vape Kit skins stickers cover/ Christmas collage
Collage Kit
DIY Tumblr Collage Wall
Collage Kit
hi friends! in today's video i made my own diy tumblr/collage wall inspired by the tezza collage kit (but wayyyyyyyyyyyy cheaper) i hope you enjoy and dont forget to sub a dub dub!!! ily all tag me or send me pics if you use my pins!! my pinterest: https://pin.it/yljyxvs3sysdo5 My Promo Codes...
Collage Kit H9049 Search Results
Want more Collage Kit similar ideas? Try to explore these searches: Mopar Pitman Arm, Cage Pendant Lighting, and Driveway Patrol Alarm.
AllinShopy.com is a participant in the Amazon Services LLC Associates Program, an affiliate advertising program designed to provide a means for sites to earn advertising fees by advertising and linking to Amazon.com. Amazon and the Amazon logo are trademarks of Amazon.com, Inc. or one of its affiliates.