2 Set 24 X 36 Inch Furniture Dining Tabletop Coffee Side Table Protector Cover Wipeable Clear Plastic Tablecloth PVC Vinyl End Tablecloths Covers Water Resistant Thick Protective Desk Pad Eco Square
Keep Initial Beauty and Show Out Your Love on Your Tables & Furniture! With The Clear Plastic Table Cover Wipeable Vinyl Tablecloth Protector Clear Dining & Coffee Table & Office Computer Desk Pad Furniture Covers Use Thicken Eco PVC Vinyl Clear Plastic Dining Table Tablecloth Cover & Furniture Protector for? 1. As table protector on your kitchen dining or living room,furniture top topper wood dining table cloth protective cover,heavy duty clear plastic wipeable tablecloth vinyl pad,under sink mat,pvc computer desk pads, placemats,white tablecloths & runner,floor rug mats protector covering covers,office chair cushions pads; 2. Multi-size available: square,round,rectangle oblong or oval shape in small or large sizes.Fit for tables topper and furniture tables of coffee,cabinet,side,bedside,end,wine,tea,long,pub,bar,countertop,dinner,craft,changing,drafting,laptop computer desktop,conference,activity,student study,writing,work,standing,entry entryway,makeup,tv,cocktail bistro,hallway,buffet,dinning,banquet top nonstick covers,carpet rug office high chair mat,under BBQ grill non stick reusable mat; 3. Put your family photo,memory stickers under dining table protector,enjoy work & life 4. Waterproof & oil spill-proof & anti-scratch and easy wipe off, better protection mat on hardwoo...
Color: Clear Color
Brand: IceFire
ASIN: B07CPTFQPX
UPC: 606015429401
Part No: C-6192X2
Clear Plastic Dining Table Protector Tablelcloth Desk Pad Mat Wooden Furniture Coffee Glass End Side Table Cloth Table Top Protection Countertop Cover Waterproof Rectangular PVC Vinyl 54 x 96 Inches
Protect Your Expensive Furniture Table Top from Damages via Table Protector 1. Protection Use table protector pad, or as tablecloth cover on your furniture or tabletop,keep and show its original beauty, increase your furniture's life. Protect your table topper against kids scratches,scuffs,oil stains,water spillage or hot dish burns scalds; 2. Waterproof & Wipeable Put your table cloths,runner,or placemats under protector, no need to wash them anymore.Easy to clean with wet cloth and wipe-off; 3. Multi-Applicable Good protection upon wooden,glass or marble,stainless metal tables & desks tops of dining coffee,tv console cabinet,sofa side bedside corner,bistro beer or cocktail wine table,tea,bench,pub,bar,countertop,dinner,craft,changing,drafting,laptop computer desktop,conference,activity,study,writing,work,entry entryway,makeup,dressing top hallway,buffet,banquet table,pet food bowl mat,hard wood garage floor chair mat,clear office desk blotter pad,under grill mat for oil proof,shoe rack shelf liner for dust proof; 4. Eco-friendly & Heavy Duty BPA free,100% crystal (clear color),heavy duty thick anti-scratch; Tips for Table Protector 1. Size? Order same size as your tabletop width & length,or round size, no need hang it around tables; 2. Customized Trim? Use pencil for trim line...
Color: Clear Table Dining Table Protector
Brand: Easy Easy Life
ASIN: B07JPLXRMT
UPC: 606015432265
Part No: EEL-TPT-5496
24 x 60 inch 2mm Clear Plastic Table Protector Thick Wipeable PVC Vinyl Tablecloth Furniture PVC Protective Desktop Liner Cover Waterproof Dining Tabletop Protection Top Blotter Table Cloth Mat Pad
Keep Beauty of Your Dining, or Accent Bench End Side Table! Better Protecting Your Expensive Furniture,With BigHala Table Protector Pads,Oil & Water & Dust Resistant & Wipeable Clear Vinyl Plastic Tablecloth Cover Mat! 1. Eco-FRIENDLY Clear PVC plastic tablecloth dinning table top surface mat,desk blotter protector,crystal transparent,waterproof & oil resistance,easy to clean; 2.REAL 1.5 mm thicken table protector,to better protect your vanity wooden,glass,granite,marble,teak wood coffee table,bedside or tea table liners,banquet buffet or bistro bar table cloths,dresser makeup,conference meeting table, night stand,TV cabinet or entryway table,craft writing desk topper,console countertop,dinner pub,kitchen countertop or cooktop,or use as office chair mat hardwood or tile floor protector mat, rug carpet cover pad, laptop or computer desktop clear cover mats, under grill mat,pet dog food bowl mat or pet seating cover mat, water proof garage floor mat, etc,. from high temperature damaging,scratch,hot dish heating burns. Wipeable and easy to clean.Protect them and show its original beauty! 3.Put pictures under the clear dinning room tabletop protector,enjoy work & life! Attention? 1. Get needed size accordingly; 2. If trim works required,use pencil for remarks,EASY to Trim with Sciss...
Color: Clear Color 2mm Thick
Brand: BigHala
ASIN: B07LGCC5JK
UPC: 686494165618
Part No: PVC15X
MaxGear Acrylic Sign Holder 4"x6" Double Sided Clear Paper Holder Plastic Table Top Menu Display Stand Ad Frame-12 Pack
About MaxGear MaxGear is a professional manufacturer and seller which is specialized in office product. Product quality & your shopping experience are all we care about ! All our sign holder is made from best industrial strength shatter resistant acrylic material to ensure that your signs holders last many years and the frame won't be easily broken when it fall down. We distribute different types of sign holder, which include L-shape sign holder , I shape wall mount sign holder, T shape sign holder. We are going to sell more display frames in the future. A wide range of sign holders in MaxGear will sure match your needs! No more hesitation! Come and start a simple life with us ! Product Description ▶Set of 12 clear acrylic sign holders ▶Entire frame measures 4-Inch by 6-Inch with triangle base design ▶Easily insert menu or POP display material through top or sides ▶Ideal for seasonal countertop and table displays ▶Durable, lightweight and easy to clean
Color: Y Shape-4x6-12pack
Brand: MaxGear
ASIN: B07LFSWB1Y
Part No: Sign-Holder-Y0406-12Pack-B282
Extra Sticky Disposable Plastic Placemat for Baby and Toddlers - 60 Count - New Farm Animals Design for 2018 - BPA Free - Use for Easy Cleanup of Tabletops - Keep Area Germ Free - Adhesive on 4 Sides
DISPOSABLE PLACEMATS FOR EATING OUT AND AT HOME. THESE PLACEMATS WILL KEEP YOUR CHILD'S FOOD AREA NEAT AND CLEAN PROVIDING A GERM FREE ENVIRONMENT TO EAT. CLEAN UP WILL BE QUICK AND EASY WHEN USING THESE PLACEMATS!
Brand: Baby Squirrel
ASIN: B079JD9V2Q
UPC: 666507999874
Part No: 43305-12917
IKEA 401.878.64 Arv Side Plate, White
Dinnerware that combines a simple, rustic design with a soft ruffled edge. It allows you to coordinate arv with other porcelain to get different characters in your table settings. Care instructions Microwave-safe. Dishwasher-safe.
Color: White
Brand: IKEA..
ASIN: B07MKSWVWT
UPC: 605925849286
Part No: 401.878.64
ETECHMART Frosted PVC Table Top Protector 1.5mm Thick Multi Size 24 x 60 Inches
If you want a fast way to protect your table tops, this Vinyl/PVC cover is a good choice. *Effectively protects your table top or tablecloth from daily wear and tear or your naughty kids! *Shows the beauty of your own table or tablecloth *Eco-friendly level PVC, formaldehyde-free and phthalate-free *Low maintenance, waterproof and wipe clean *Non slip, grips the surface and stay in place *Firm yet elastic, easy to pack up and recover 2 Ways to get your customized table protector: 1. Select a similar size and cut it by yourself on arrival. (You can simply trim the cover with your sharp kitchen scissors or knives and create DIY works with the leftovers.) 2. Inquire the seller ahead of order and get an exclusive link. [ATTENTION]: Customization is NOT available for Prime Orders. Customization Options: *SHAPE - Round, Rectangular, Square, Oval etc. *SIZE - Most sizes *TYPE - Clear, Frosted *THICKNESS: 1.5mm, 2.0mm, 3.0mm 2.0mm is the best thickness recommended for kitchen and dining room where is highly likely to contact with heat.; 1.5mm is moderate for all furniture such as writing desks, counters, night stands, conference desks etc.; Pick up 3.0mm if you need excessive protection for your furniture. Get access to office desk pad:www.amazon.com/dp/B0788PXKSW
Color: 1.5mm Frosted
Brand: ETECHMART
ASIN: B071KKPF8V
UPC: 635983275383
Part No: US10797A3
Rustic Wooden Picture Frame 4x6 Inch - Set of 2-100% Natural Eco Barn Wood with Real Glass - Made for Wall Hanging and Tabletop Display - Honey Brown
Wood Side Company's quality picture frames are made for you to print, protect and bring to life your most precious moments. The frames are perfect to lighten up your most cherished pictures, photos, posters, portraits, paintings, diplomas, artwork, craft projects. These frames are perfect gifts for any occasion: housewarming, graduation, retirement ceremonies, anniversary, birthday, Christmas and more. Hand crafted for style and amazing durability, their design complements any decor style. One set includes 2 rustic washed honey brown natural distressed finish barnwood frames with thick borders, fit standard 4 by 6 images. Each frame includes a movable hook for wall mounting, either horizontally or vertically. The frames also have an adjustable kickstand easel on the back, so they can be set on a tabletop, mantle, desk, or shelf. Polished real glass front gives a clear view of your photographs and preserves them for years to come. All frames are carefully packaged in a bubble wrap. If you have any questions or comments, please do not hesitate to contact us. Feel free to visit our storefront and seller info pages to browse our extensive selection of frames, read customer feedback or review our policies and contact info. YOU BUY. WE HELP. With every frame purchased you support foste...
Color: Honey Brown
Brand: Wood Side Company
ASIN: B07MCMF326
UPC: 794020144447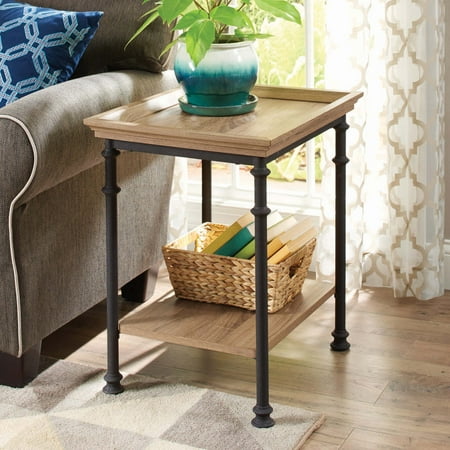 Better Homes & Gardens River Crest Side Table, Rustic Oak Finish
Four Side Table Top
Model: 419114
Color: RedRustic Oak
Size: 21.5" W x 17.5" D x 24.5" H
Rating: 4.792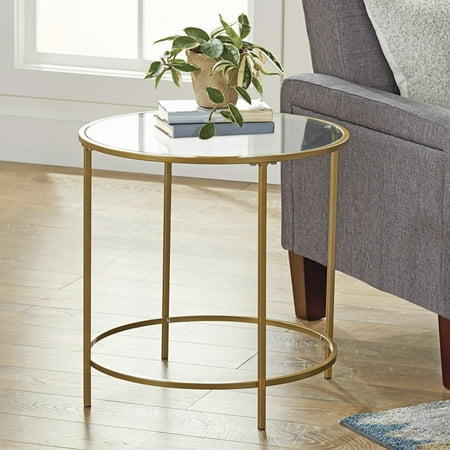 Better Homes & Gardens Nola Side Table, Multiple Finish
Four Side Table Top
Model: 422292
Color: Gold
Size: 22" L x 22" W x 22" H22\" W x 22\" H
Rating: 4.79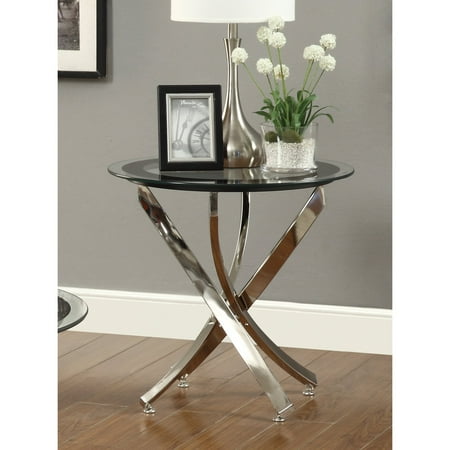 Coaster Furniture Round Glass Top End Table - Chrome
Four Side Table Top
Model: 702587
Color: Silver
Size: 23.5"D x 23.5"W x 22"H5\"W x 22\"H
Rating: 4.733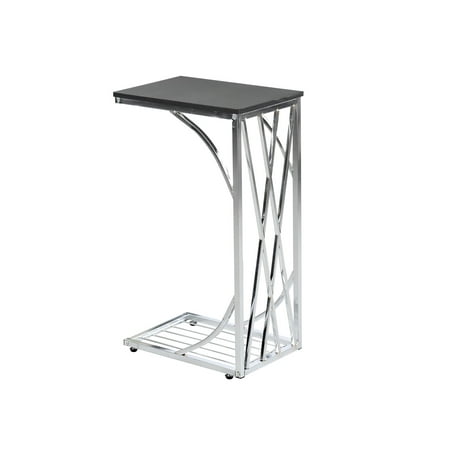 Sofa Side End Table - Metal Sides in Chrome or Black with Black or Walnut Top - C-Shaped Slides Up To Sofa Chair Recliner -Snacks Drinks TV Tray
Four Side Table Top
Model: 5065
Color: GrayOther
Rating: 2.0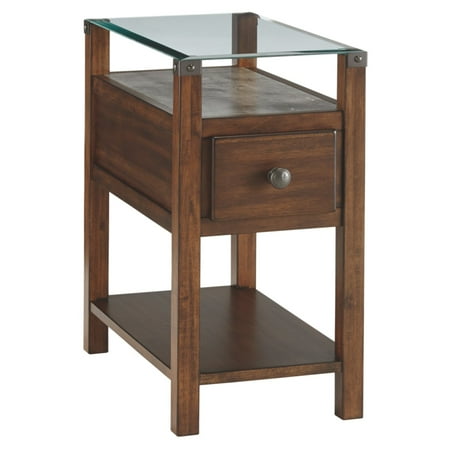 Signature Design by Ashley Diamenton Glass Top Chair Side Table with Drawer
Four Side Table Top
Model: T217533
Color: BrownDark Brown
Rating: 4.733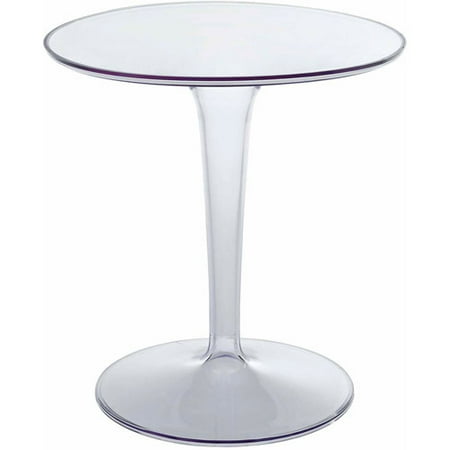 Modway Canvas Round Side Table with Clear Top and Base in Clear
Four Side Table Top
Model: 217CLR
Color: Clear
Size: 19"L x 19"W x 20"H19\"W x 20\"H
Scrap Wood Coffee Table
Four Side Table Top
How to Build a DIY Coffee Table Out of Scrap Wood. ▸ Get 20% off at Mack Weldon with offer code FOUREYES - http://bit.ly/foureyesmw Support the Show! - https://www.patreon.com/ChrisSalomone I had a bunch of #scrapwood piling up in the shop, and I wanted to make something useful out of it. So I...
Four Side Table Top N6623 Search Results
Want more Four Side Table Top similar ideas? Try to explore these searches: Arb Front Bumpers, Hole Spacer Bali Beads, and Blue Ruffles Sundress.
AllinShopy.com is a participant in the Amazon Services LLC Associates Program, an affiliate advertising program designed to provide a means for sites to earn advertising fees by advertising and linking to Amazon.com. Amazon and the Amazon logo are trademarks of Amazon.com, Inc. or one of its affiliates.