Scotch Thermal Laminating Pouches, 2.4 x 4.2-Inches, ID Badge without Clip, 100-Pouches (TP5852-100)
Scotch Thermal Laminating Pouches protect documents you handle frequently. These 5 mil thick thermal laminating pouches are for use with thermal laminators. Pouches are clear to let important information show through. ID Badge without clip
Color: Clear
Brand: Scotch
ASIN: B00GYDSY7I
UPC: 641438715878
Part No: TP5852-100
Swingline GBC UltraClear Thermal Laminating Pouches, Badge/ID Card Size with Clip, 5 Mil, 25 Pack (3202011)
UltraClear thermal laminating pouches provide clean and crisp lamination for professional looking results. Brilliant clarity shows off the details in the text and color images of any document that is laminated. Lamination protects and preserves documents for the long term and enhances their look for display purposes. These glossy finish pouches are sized to laminate badges or ID Cards and 5 mil for semi-flexible results. Compatible with most laminating machines. 25 pouches per pack.
Color: Clear
Brand: Swingline GBC
ASIN: B0000AQPAS
UPC: 640206715782
Part No: GBC3202011
Scotch ID Badge Size Thermal Laminating Pouches, 5 mil, 4 1/4 x 2 1/5, 100/Pack
Scotch ID Badge Size Thermal Laminating Pouches, 5 mil, 4 1/4 x 2 1/5, 100/Pack
Color: Clear
Brand: Scotch
ASIN: B00PZ9BQBI
UPC: 801593278230
Part No: MMMTP5852100
Swingline GBC Laminating Sheets, Thermal Laminating Pouches, ID Card Size, 5 Mil, HeatSeal UltraClear, 100 Pack (56005)
Create stunning results with our clean, crisp and easy to use GBC UltraClear Thermal Laminating Pouches. They produce documents that are both bright and durably protected against wear and tear. With a glossy finish and clear results, your laminated items will stand out. Ideal for display or professional use, the text details and image colors will remain bold over time. The 5 mil thick pouches provide solid protection with limited flexibility. These 2-5/8" x 3-7/8" pouches are perfect for ID sized documents. Pack includes 100 pouches. Pouches are compatible with any thermal laminator, including the GBC Fusion 7000L, GBC HeatSeal H700 and GBC Inspire series, sold separately.
Color: Clear
Brand: Swingline
ASIN: B001ERH60A
UPC: 640206690966
Part No: 56005
Black + Decker TimeShield Thermal Laminating Pouches, ID Badge with Clips, 5 mil - 100 Pack of Horizontal Badges (LAMID5-100)
These laminating sheets are ideal for home, office and classroom use. Black & Decker Time Shield thermal laminating pouches provide a brilliant finish that is guaranteed to brighten colors, darken darks and enhance the overall clarity of your favorite items. Time Shield technology ensures a durable lamination that wipes clean and is safe from messy spills. All laminaator pouches are photo safe tested and approved.
Color: Clear
Brand: Black and Decker Office Products
ASIN: B00BY3LNF8
UPC: 077914057444
Part No: LAMID5-100
Scotch Thermal Laminating Pouches ID Badge With Clip, 2.4 Inches x 4.2 Inches, 10 Pouches (TP5852-10)
5 mm thick thermal laminating pouches offer superior thickness for ID badges. Comes with metal clips in a 10 pack
Color: Clear
Brand: Scotch
ASIN: B003VNOUBI
UPC: 012300486408
Part No: TP5852-10
Business Source Government-Size Card Laminating Pouches - Box of 100
Clear laminating pouch is designed to protect government-size ID badges. Short side is sealed. 5 mil pouch offers a medium construction designed for moderate handling, filing or posting of items such as photos, legal files and recipe cards. Pouch is unpunched and includes no clips.
Color: Clear
Brand: Business Source
ASIN: B0096XU11K
UPC: 809099294907
Part No: 20852
Qty 500 7 Mil Hot Military Card Laminating Pouches Slotted Long Side 2-5/8 x 3-7/8 Clear
Oregon Lamination Premium Military Card size 2-5/8 x 3-7/8 thermal laminating pouches with horizontal slot punched on one LONG side (see pic) are top 15% high clarity world rated after adhesive is heat activated. The clear glossy finish protects and enhances colors. 7 mils thick per flap provides extra rigidity and strength for handling and wear close to that of 10 mil pouches, but without the extra bulk and cost. These laminating pouches have small radius rounded corners for a professional finish. To leave a clear border of laminate around your card, we recommend no larger than 2-1/8 x 3-5/8 size paper to allow for the sealed edge and rounded corners and avoid the slot. This size works nicely for name tags, luggage tags, identification cards, security badges, club membership cards, band passes and more. Oregon Lamination Premium brand is among industry leaders in providing the best laminating supplies quality for a reasonable price. Our laminating pouches provide the lowest price with highest value for quality plastic laminating supplies with heat activated adhesive compatible in all thermal pouch laminators capable of sealing 7 mil 2-5/8 x 3-7/8 laminating pouches. Oregon Lamination Premium laminating pouches have not been setting on the shelf for years. This means the adhesive...
Color: clear
Brand: Oregon Lamination Premium
ASIN: B0038N02CW
Part No: MIL07-SL-5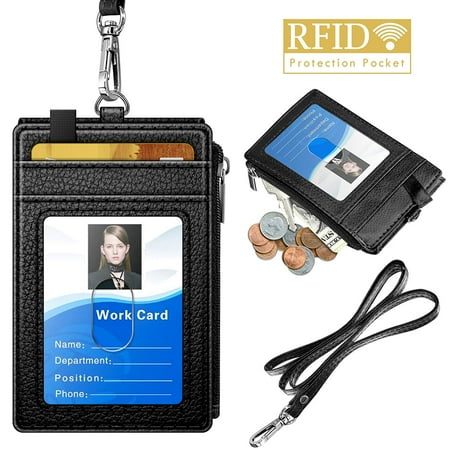 Badge Holder with Zipper, ELV PU Leather ID Badge Card Holder Wallet with 5 Card Slots, 1 Side RFID Blocking Zipper Pocket and 20" Neck Lanyard / Strap for Offices ID, School ID, Driver Licence
Laminating Id Badge
Model: ID-Holder-PU-Black
Color: Black
Rating: 4.727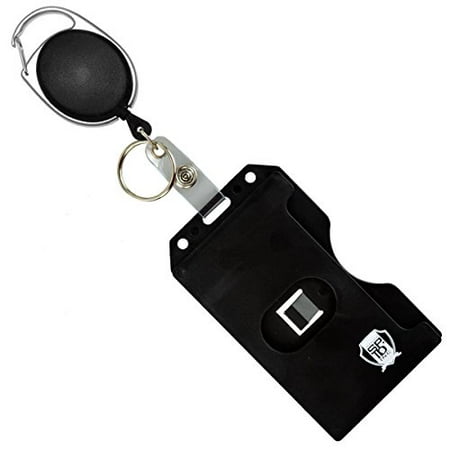 Specialist ID Carabiner Badge Reel with Vertical Multi Card Badge Holder and Key Ring - Max Weight 2 ID Cards & 1 Key (Black)
Laminating Id Badge
Color: Black
Rating: 5.0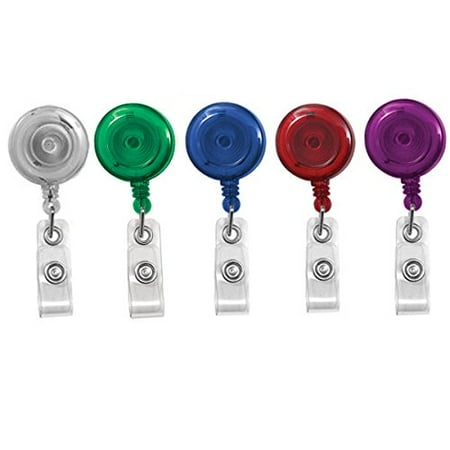 5 Pack - Translucent Assortment Retractable ID Badge Reels with Alligator Swivel Clip by Specialist ID
Laminating Id Badge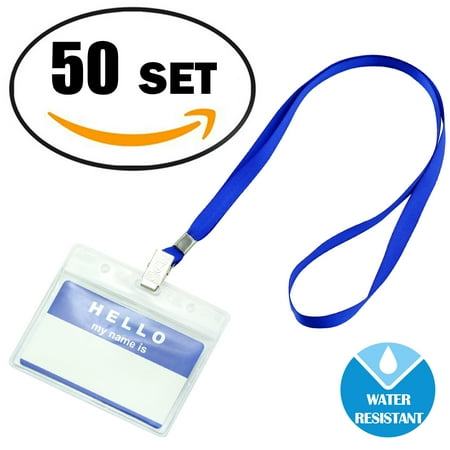 Gimars Waterproof Clear Nametags ID Name Badge Holder with Lanyards,3.5 * 2.2 inches,50 Pack
Laminating Id Badge
Color: Clear
Size: Holder Size : 4 x 3.3", Card Fit Size(Max): 3.6 x 2.4", Hello My Name is NAMETAGS Size:3.5 * 2.2"
Rating: 5.0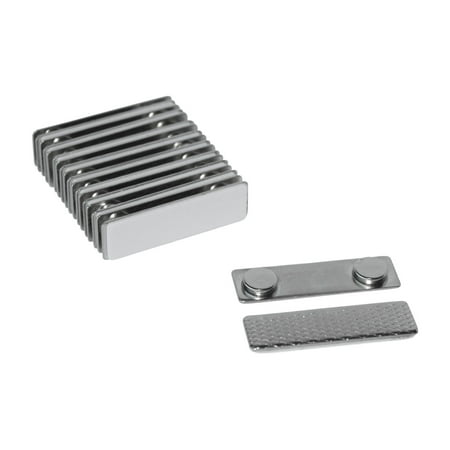 totalElement Strong Magnetic Name Badge ID Holder w/ Metal Fastener (10 Pack) (Silver)
Laminating Id Badge
Rating: 5.0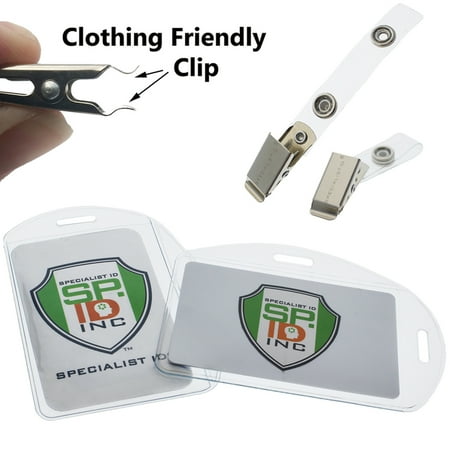 10 Pack - Clear Plastic ID Badge Holders - VERTICAL OR HORIZONTAL with CLOTHING FRIENDLY Metal & PVC Strap Clips - For 2.25 X 3.5 Inch Name Tags & Work Access Cards, by Specialist ID
Laminating Id Badge
Model: SPID-9810
Color: Clear
Size: 10 Pack
ID Card Lamination | How to do Lamination? | Aditya Enclave | Ameerpet | Lamination Machine
Laminating Id Badge
ID Card Lamination | How to do Lamination? | Aditya Enclave | Ameerpet | Lamination Machine Lamination Process Video Xerox Machine
Laminating Id Badge E8711 Search Results
Want more Laminating Id Badge similar ideas? Try to explore these searches: Puma Number, Kawasaki All Terrain Vehicles, and Amethyst Fairy Wings.
AllinShopy.com is a participant in the Amazon Services LLC Associates Program, an affiliate advertising program designed to provide a means for sites to earn advertising fees by advertising and linking to Amazon.com. Amazon and the Amazon logo are trademarks of Amazon.com, Inc. or one of its affiliates.