Dap 10102 Wallboard Joint Compound, 12-Pound
Dap 10102 Wallboard Joint Compound, 12-Pound
Color: White
Brand: DAP
ASIN: B001003W8Q
UPC: 070798101029
Part No: 10102
U S GYPSUM 385140 385140004 All Purpose Joint Compound 1 Gal
This item is U S Gypsum #385140 Gallon Pail AP Ready Mix . Used for Painting Supplies Patch, Fill & Repair. This product is Manufactured in United States.
Color: N/A
Brand: U S GYPSUM
ASIN: B000LNIJ7C
UPC: 081099000058
Part No: 385140
3M Patch Plus Primer, 8 fl. oz.
3M Patch plus primer is ideal for repairing small holes, cracks, and damaged surfaces. Works on drywall, plaster, stucco, and wood. 30 minute dry time is based on 1/2 inch diameter hole by 1/8 inch deep. There is no need to prime.
Color: _
Brand: 3M
ASIN: B00BRWP8IO
UPC: 051141952642
Part No: PPP-8-CAP-12
U S GYPSUM 380270072 U S Gypsum 380270 Quart Ready-To-Use Joint Compound, Off-White, 1.75 pt
U S GYPSUM 380270072 U S Gypsum #380270 Quart Ready-To-Use Joint Compound
Color: Off-White
Brand: U S GYPSUM
ASIN: B000PDL6F0
UPC: 081099004292
Part No: 380270
US Gypsum 380208-RDC03 4.5LB Pail All Purpose Compound
A ready mix, all-purpose wallboard joint compound, US Gypsum's Joint Compound is perfect for everyone from professionals to DIYers. Utilizing an innovative formula, it's specifically blended to deliver superior results.
Brand: U S GYPSUM
ASIN: B002OTDYOO
UPC: 081099031762
Part No: 380208-RDC03
U S Gypsum 381903 4.5GAL Ultr LW Compound 4.5 Gal.
Sheetrock, 4.5 gallon pail, all purpose, Ultra lightweight joint compound. This product adds a great value. Product is highly durable and very easy to use. This product is manufactured in china.
Color: N/a
Brand: U S GYPSUM
ASIN: B00BCMDBOC
UPC: 081099033339
Part No: 381903
U S GYPSUM 380138 Usg Patch and Repair Dust Control Compound with Knife Tub 12 Oz
Lightweight all-purpose joint compound with dust control is a ready-mixed compound with a patented formula that binds up fine residue during sanding to form heavier particles that tend to fall to the floor instead of clouding the air. Weighs up to 35% less than conventional compounds so handling, application, and sanding are simple, easy, and fast. Requires only 2 coats over metal, such as corner beads and fasteners. It bonds like a taping product for a tough, tight bond under most job conditions and combines all-purpose, single-package convenience with optimum taping and topping performance. Lightweight all-purpose joint compound with dust control can take on sheen or appear glossy after sanding. The surface will require priming with sheetrock first coat primer usg to equalize the sheen and porosity of the area covered with joint compound and the wallboard surface. Failure to follow this procedure can result in gloss differences in the finish paint over the joint compound, known as banding. Protect from freezing.
Brand: U S GYPSUM
ASIN: B002EY88HW
UPC: 081099030376
Part No: 380138
DAP 7079810114 LTWT Wallboard Jt Comp Rtu Ga Raw Building Material White
Finishes Gypsum panel joints with less work, easy sanding, lightweight handling. Saves time on the job. Interior use. Size: gallon. Color: white. Shrinks less.
Color: White
Brand: DAP
ASIN: B00373R6AE
UPC: 070798101142
Part No: 10114
Dap 10114 1gal Lightweight Wallboard Joint Compound, Pail
Lightweight Joint Compound
Model: 10114
Color: White
Size: Drywall Accessories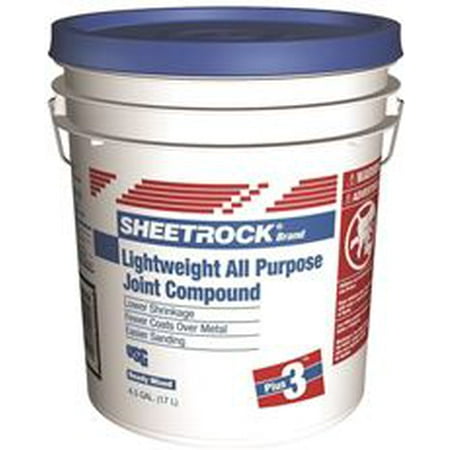 Sheetrock Plus 3 Lightweight All Purpose Wallboard Joint Compound, Ready-Mixed, 4.5 Gallon
Lightweight Joint Compound
Model: 381466
Color: Multicolor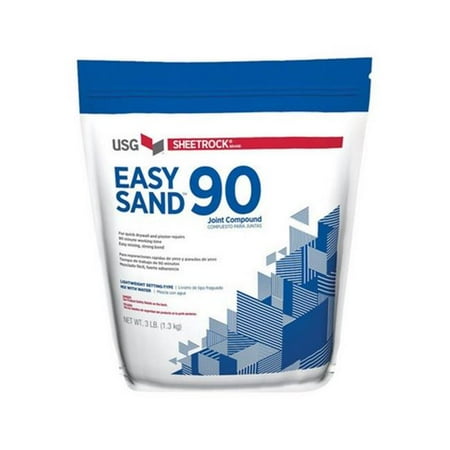 384025 3 lbs Light Weight Joint Compound
Lightweight Joint Compound
Model: EX880540
Color: Multicolor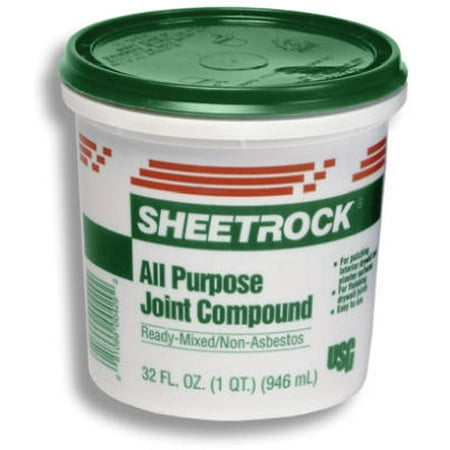 U S GYPSUM Joint Compound, Ready-To-Use, 1.75-Pt. 380270
Lightweight Joint Compound
Model: 380270072
Color: Multicolor
Size: 1.75 Pt.1.75
Rating: 1.0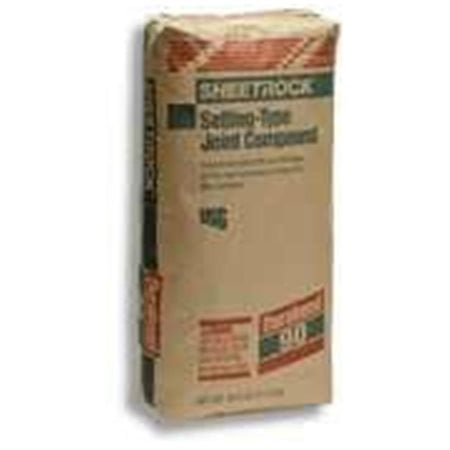 Sheetrock 381630120 Setting-Type Ultralight Weight Joint Compound, 25 lb, Bag, White to Off-White, Solid, Powder
Lightweight Joint Compound
Model: 381630
Color: Multicolor
Size: BAG
Lightweight Mud or All Purpose as Skim Coat? (and info on the new taping Bazooka) - Viewer Request
Lightweight Joint Compound
What do you skim with Light Weight or All Purpose? I use all purpose light weight. LOL Disclaimer: Due to factors beyond the control of The Drywall Doctor, we cannot guarantee against improper use or unauthorized modifications of this information. The Drywall Doctor assumes no liability for prop...
Lightweight Joint Compound S4273 Search Results
Want more Lightweight Joint Compound similar ideas? Try to explore these searches: Rhinestone Winter Hat, Rangers Glass, and Hitters Elbow Guard.
AllinShopy.com is a participant in the Amazon Services LLC Associates Program, an affiliate advertising program designed to provide a means for sites to earn advertising fees by advertising and linking to Amazon.com. Amazon and the Amazon logo are trademarks of Amazon.com, Inc. or one of its affiliates.