Samsung 860 EVO 1TB 2.5 Inch SATA III Internal SSD (MZ-76E1T0B/AM)
Samsung 860 EVO solid state drive is the SSD to trust. Based on 3D VNAND flash, Samsung offers enhanced read/write performance, endurance and power management efficiency. With multiple form factors, the 860 EVO is ideal for mainstream PCs and laptops.
Brand: Samsung
ASIN: B078DPCY3T
UPC: 887276232294
Part No: MZ-76E1T0B/AM
Toshiba 128GB Q Series Pro PC Internal Solid State Drive (HDTS312XZSTA)
Toshiba Q-Series Solid State Drives Get Into a Faster State of Mind If you simply can't work fast enough--or get enough full-throttle gaming, you need a Toshiba Q-Series Pro Solid State Drive in your Ultrabook system or laptop. They don't spin like traditional hard drives. But they do provide much faster and more reliable performance that will knock your socks off. Made for Multitasking If you could only do more, and do it quicker. Now you can--with a Toshiba Q-Series Pro Solid State Drive in your PC. You'll multitask like mad with significantly less lag than a traditional hard drive. You'll enjoy faster access to applications. And you'll also experience speedier Windows startups, web browsing, emailing, antivirus scans and more. Toshiba Q-Series Pro Solid State Drives offer best-in-class performance in Everyday Applications(3)on Windows 8 PCs. Bring Your Old PC Back to Life Toshiba Q-Series Pro Solid State Drives can revive your sluggish PC that is running on a traditional hard drive by reducing your OS boot time and speeding up your PC data transfer rate by leaps and bounds. This means you can spend more time enjoying your applications, and less time staring at the hour glass icon on your computer screen. Great for Gaming Toshiba Q-Series Pro Solid State Drives offer best-...
Brand: Toshiba
ASIN: B00FR6VL50
UPC: 809199903334
Part No: HDTS312XZSTA
Kingston Digital 120GB SSDNow V300 SATA 3 2.5 (7mm height) Solid State Drive (SV300S37A/120G)
Revive Your ComputerGet more life out of your computer and maximize your existing investment by replacing your old hard drive with a Kingston SSDNow V300 solid-state drive. It's the most cost-efficient way to dramatically improve the responsiveness of your system--and it's less disruptive than migrating your data to a new system.Based on PCMark Vantage, Advanced Edition HDD Test SuiteSSDNow V300 is backed by free technical support and legendary Kingston reliability.Make your system more responsive and maximize your computer investment.View largerKingston's SSDNow V300 is:Faster--improves speed of loading applications and system boot upReliable--with no moving parts, solid-state drives are less likely to fail than traditional hard drivesEconomical--design is optimized to make migrating to an SSD more affordableConvenient--all-in-one kits are available with all the components needed for a fast and easy installationMultiple capacities--up to 240GB, to fit your workloadSilent--runs silent and coolDependable and durableSSDNow V300 features an LSI SandForce controller customized for Kingston and optimized for next-generation Flash memory to deliver the utmost in quality and reliability from two leading SSD brands. Because it's made with solid-state components and has no moving parts, i...
Color: Grey
Brand: Kingston
ASIN: B00A1ZTZOG
UPC: 740617212662
Part No: SV300S37A/120G
Crucial 4GB Single DDR3L 1600 MT/s (PC3L-12800) Unbuffered UDIMM Memory CT51264BD160B
CT51264BD160B is a single 4GB DDR3L Desktop module that operates at speeds up to 1600 MT/s and has a CL11 latency. It is dual voltage and can operate at 1.35V or 1.5V. It is Unbuffered and is non-ECC. It conforms to the industry standard UDIMM layout of 240 pins and is compatible with computers that take DDR3L UDIMM memory.
Brand: Crucial
ASIN: B005LDLUW8
UPC: 649528754110
Part No: CT51264BD160B
SanDisk SSD PLUS 480GB Internal SSD - SATA III 6 Gb/s, 2.5"/7mm - SDSSDA-480G-G26
SanDisk, a pioneer in solid state storage technologies and the brand pros trust, delivers improved speed and performance with the SanDisk SSD Plus. With sequential read speeds of up to 535MB/s** [480GB, 960GB and 1TB]; 530MB/s** [120GB & 240GB], this solid state drive performs faster than a typical hard disk drive(1). You'll appreciate faster startups, shutdowns, data transfers, and application response times than with a hard disk drive(1). The SanDisk SSD Plus also offers quiet, reliable performance, and dashboard(4) status monitoring for your favorite media applications. | *1GB=1,000,000,000 bytes. Actual user storage less. | **Based on internal testing; performance may vary depending upon drive capacity, host device, OS and application. 1MB=1,000,000 bytes. | (1) As compared to 5400 RPM SATA 2.5" hard drive. Based on published specifications and internal benchmarking tests using PCMark Vantage scores. | (3) Shock resistant (up to 1500G) and vibration resistant (5gRMS, 10-2000 HZ/4.9 gRMS, 7-800 HZ), Temperature (from 0 degrees Celcius to 70 degrees Celcius) | (4) Download required This drive is compatible with servers and arrays that accept 2.5" 7mm SATA drives
Color: Black
Brand: SanDisk
ASIN: B01F9G46Q8
UPC: 619659146757
Part No: SDSSDA-480G-G26
Dell 130-Watt 3-Prong AC Adapter with 6 ft Power Cord
The 130-Watt AC Adapter from Dell is specially designed to meet the power needs of your Dell laptop. Packed with of 130-Watt power, this adapter enables you to simultaneously operate your system and charge its battery from electrical power outlets. It comes bundled with 6 ft power cord. Designed for E Port Plus; Inspiron 15 75XX, 7720, M5110, One 2020; Latitude 3340, E4310, E5430, E5440, E5520, E5530, E6230, E6320, E6330, E6420, E6430, E6440, E6530, E6540, E7240, E7440; Precision Mobile Workstation M2400, M2800, M4400, M4500, M4700, M60, M6700, M70, M90; XPS 14, 15, 17
Color: Black
Brand: Dell
ASIN: B0064PQOSC
UPC: 700115626392
Part No: JU012
Crucial 2GB Kit (1GBx2) DDR2 667MHz (PC2-5300) CL5 SODIMM 200-Pin Notebook Memory Modules CT2KIT12864AC667
Go faster and further with a notebook or netbook memory upgrade from Crucial. We've got quality SODIMM memory for mobile systems. And because a memory upgrade is one of the easiest, most affordable ways to improve system performance, it's the ideal solution for on-the-go users. If you count on your netbook or notebook, count on memory from Crucial. Crucial is a key brand in the Lexar Media family of products. So whether you're focused on your family, friends, work or life outside of work-Crucial DRAM products help make computing more reliable, faster, and more effortless. With upgrades for nearly every PC and Mac system out there, plus flash products and Solid State Drives, you can be sure that if it's important to you, it's safe with us.
Brand: Crucial
ASIN: B000FQ2JLW
UPC: 763615835138
Part No: CT2KIT12864AC667
Crucial 8GB Kit (4GBx2) DDR3L 1600 MT/s (PC3L-12800) Unbuffered UDIMM Memory CT2K51264BD160B
CT2K51264BD160B is an 8GB kit consisting of (2) 4GB DDR3L Desktop modules that operates at speeds up to 1600 MT/s and has a CL11 latency. It is dual voltage and can operate at 1.35V or 1.5V. It is Unbuffered and is non-ECC. It conforms to the industry standard UDIMM layout of 240 pins and is compatible with computers that take DDR3L UDIMM memory.
Brand: Crucial
ASIN: B005NU49DG
UPC: 649528754127
Part No: CT2K51264BD160B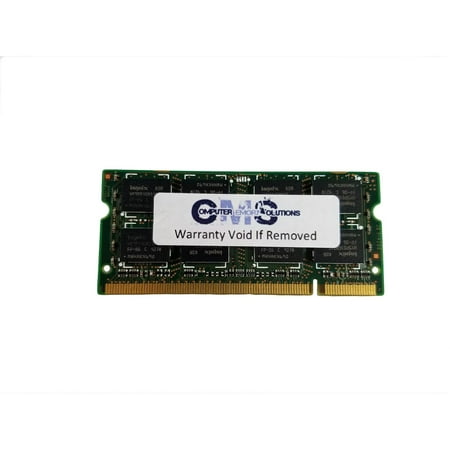 2Gb (1X2Gb) Memory Ram Compatible With Dell Precision Mobile Workstation M90 By CMS A40
M90 Workstations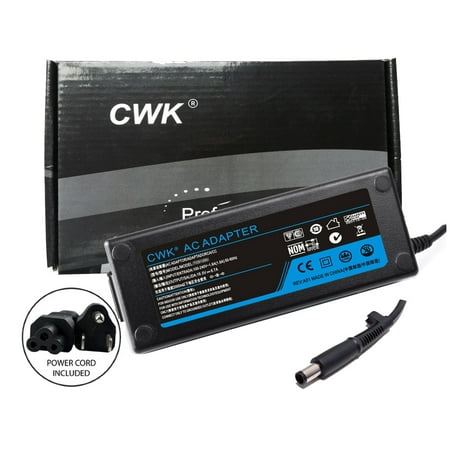 CWK® AC Adapter Laptop Charger Power Supply Cord for DELL Precision 15-3510 P48F001 3510 M2800 workstation M4500 M6700 M2800 P29F001 M60 M70 M90 M2400 M4400
M90 Workstations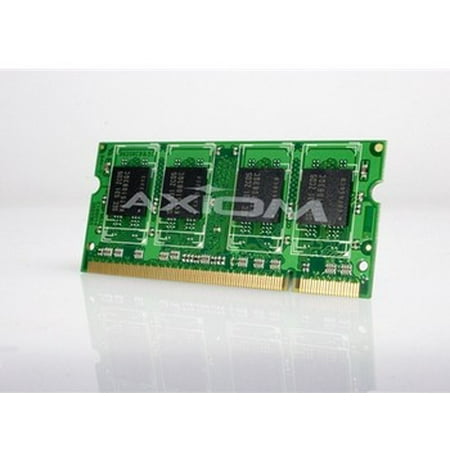 AXIOM 2GB MODULE # A0740434 FOR DELL PRECISION WORKSTATION M90 - A0740434-AX
M90 Workstations
$400 8 Core Workstation & Gaming PC!
M90 Workstations
Hello everyone! welcome to my newest PC build custom made for a friend. This PC is meant for workstation tasks and light gaming. With 8 cores, 16 threads, and plenty of ram this pc is surprisingly powerful. Lenovo S30's on amazon: http://amzn.to/2DEgh6t Parts list: CPU: Intel E5 2660 - 8c/16t @...
M90 Workstations L5564 Search Results
Want more M90 Workstations similar ideas? Try to explore these searches: Toyota Pickup Turbo, Holland Wood, and Decorated Tile.
AllinShopy.com is a participant in the Amazon Services LLC Associates Program, an affiliate advertising program designed to provide a means for sites to earn advertising fees by advertising and linking to Amazon.com. Amazon and the Amazon logo are trademarks of Amazon.com, Inc. or one of its affiliates.