Phone Case for [LG Aristo 3 (Metro, T-Mobile)], [Alloy Series][Black] Aluminium [Metal Plate][Military Grade] Shockproof [Impact Resistant] Cover for LG Aristo 3 (LMX220MA) Metro, T-Mobile
PACKAGE INCLUDES:1x [Alloy Series] Case
Color: Black
Brand: CasemartUSA
ASIN: B07NBWWBKC
UPC: 045928996530
Phone Case for [LG K30], [Alloy Series][Red] Aluminium [Metal Plate][Military Grade] Shockproof Cover for LG K30 (Xfinity Mobile, Metro, Boost Mobile, Sprint, T-Mobile, Virgin Mobile)
PACKAGE INCLUDES:1x [Alloy Series] Case
Color: Red
Brand: CasemartUSA
ASIN: B07NJ8SJS3
UPC: 045928996806
Phone Case for [Samsung Galaxy J7 Star (T-Mobile, MetroPCS)], [Alloy Series][Red] Aluminium [Metal Plate] Military Grade Heavy Duty Cover for Samsung Galaxy J7 Star (T-Mobile, Metro PCS)
PACKAGE INCLUDES:1x [Alloy Series] Case
Color: Red
Brand: CasemartUSA
ASIN: B07M9WJZG9
UPC: 045929195529
Phone Case for [Samsung Galaxy J2 (Metro PCS) 2018], [Alloy Series][Red] Aluminium [Metal Plate][Military Grade] Shockproof [Impact Resistant] Cover for Samsung Galaxy J2 (Metro PCS) J260
PACKAGE INCLUDES:1x [Alloy Series] Case
Color: Red
Brand: CasemartUSA
ASIN: B07P8BMPJM
UPC: 045928997773
Moto E5 Plus Case, Moto E5 Supra Case, CoverON [Tank Series] Protective Full Body Phone Cover with Tough Faceplate for Motorola Moto E5 Plus / E5 Supra - Black
Protective: Single-layer infused hard + flexible material with anti-impact corner bumpers and a detachable faceplate piece for full body front and back phone protection Enhanced grip: Flexible textured side bumpers for an improved grip Stylish: Bold appearance with contrasting accents and modern style rivetsThe CoverON Tank series hybrid case for the Motorola Moto E5 Plus / Moto E5 Supra combines bold styling with detail-driven features. A hard back plate made of durable polycarbonate is infused with flexible TPU rubber liner and bumpers. The end result is a sturdy and protective phone case with flexible bumpers and a shock resistant core to keep your phone safe. The bumpers are textured to improve the grip all around the case. We also molded extra padding on the corners of the phone for added drop protection. Plus, your ports and buttons are covered with Grime Guard flaps to prevent dirt, dust, and lint from getting into any exposed openings of your Moto E5 Plus / Moto E5 Supra. Total protection that's built like a tank. CoverON offers a 90 day manufacturer warranty.
Color: Black
Brand: CoverON
ASIN: B07F1X2TNZ
Part No: E1042-CO-MOE5PLUS-HY3-BK
Samsung J3 (2018) Cellphone Case - Aviation Aluminum Metal Armor Metal Jacket Rugged Cover with Metal Plate Compatible for Galaxy J3 Achieve, Galaxy J3 Star, Galaxy Express Prime 3 - Grey
Magnetic Aviation Aluminum Metal Armor Metal Jacket Rugged Case with Metal Plate Series FEATURE● ARMOR PROTECTION : Made with Aviation aluminum metal. The case will give light weight, but super hard.● RUGGED DEFEND : It will defends your device from impact and shock by absorbing layers. ● BUMPER DESIGN : Hybrid structure made of a shock absorbent bumper and rigid back ● BUILT IN METAL PLATE : It can be adsorbed on any magnetic mount due to built in metal plate ● CAMERA PROTECTION : Precise cutout design to fit the device and protects the cameraMagnetic Aviation Aluminum Metal Armor Metal Jacket Rugged Case with Metal Plate Series is high strength and lightweight case that prevails through bumps, drops, and shocks. Its slick exterior design allows for easy access to your device. Cover created with multiple layers for ultimate protection. Built in Metal Plate allows you to hand your case on magnetic car mount or other magnetic mount.
Color: METAL JACKET GREY
Brand: TRSUSA
ASIN: B07GBFJCP3
CoverON Bios Series Google Pixel 3 XL Case, Minimalist Thin Fit Protective Hard Phone Cover with Embedded Metal Plate for Magnetic Car Mounts for Google Pixel 3 XL - Orange/Black
The CoverON Bios Series - The minimalist phone case that protects, doesn't add excessive bulk or weight, and is compatible with most magnetic phone car mounts.Slim fit - Designed to be as slim fitting and as lightweight as possible while still providing phone protection.Magnetic car mount compatible - An embedded metal plate is hidden in the back of the case to allow usage with a magnetic car mount or holder. Compatible with most brands and models of magnetic phone car mounts and holders.Protective - All the drop, shock, and scratch protection where you need it most. Reinforced back plate is tough against impacts, while the added corner protective slots guard against those dreaded drops right on the edge of your phone.Precise cutouts - Crafted specifically for the Google Pixel 3 XL
Color: Orange on Black
Brand: CoverON
ASIN: B07J137RD3
Part No: A798-CO-GOPIXEL3XL-HY23-OR
Phone Case for [LG STYLO 4 / STYLO 4 Plus], [Alloy Series][Black] Aluminium [Metal Plate][Military Grade] Heavy Duty Shockproof [Impact Resistant] Cover for LG Stylo 4 & LG Stylo 4 Plus
PACKAGE INCLUDES:1x [Alloy Series] Case
Color: Black
Brand: CasemartUSA
ASIN: B07MK3WRVC
UPC: 045929196670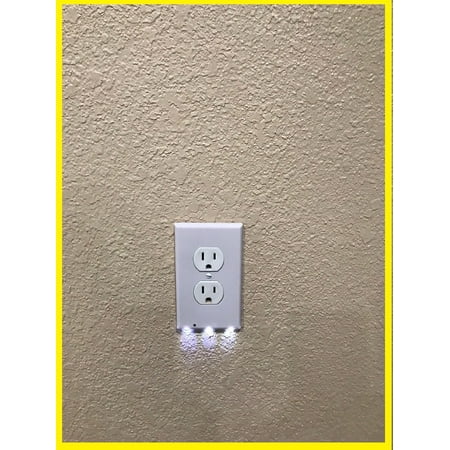 4 Pack Wall Outlet Cover plate Plug Cover With LED Lights Auto off white duplex
Metro Cover Plate
Rating: 3.111
Leviton Butterfly Ceramic Toggle Switch Cover Wallplate Switchplate 89501-FLY
Metro Cover Plate
Model: 89501-FLY
Color: Yellow
Size: Standard
Rating: 1.0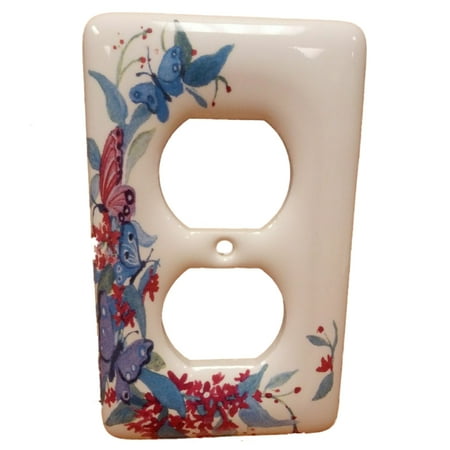 Leviton Butterfly Pattern Porcelain Receptacle Wallplate Duplex Outlet Cover 89503-FLY
Metro Cover Plate
Model: 89503-FLY
Color: Yellow
Size: Standard
Rating: 5.0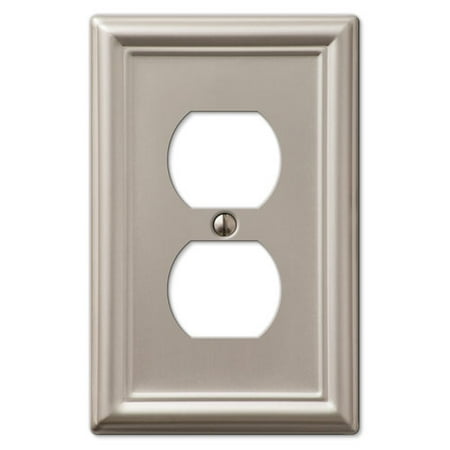 Duplex Wall Switch Plate Outlet Cover - Brushed Nickel
Metro Cover Plate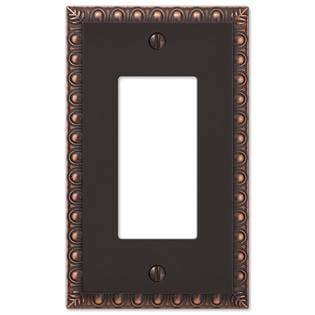 Single 1-Gang Rocker Decora GFCI Egg & Dart Switch Plate Wall Plate Cover, Oil Rubbed Bronze
Metro Cover Plate
21 Savage, Offset, Metro Boomin - Ric Flair Drip (Official Music Video)
Metro Cover Plate
"Without Warning" available at http://smarturl.it/WithoutWarning 21 Savage online: https://twitter.com/21savage https://www.instagram.com/21savage https://soundcloud.com/21savage https://www.facebook.com/21Savage http://www.21savage.com/ Offset online: https://twitter.com/OffsetYRN https...
Metro Cover Plate A2301 Search Results
Want more Metro Cover Plate similar ideas? Try to explore these searches: Southern Rose, Tetra Water Pump, and Camera Crane.
AllinShopy.com is a participant in the Amazon Services LLC Associates Program, an affiliate advertising program designed to provide a means for sites to earn advertising fees by advertising and linking to Amazon.com. Amazon and the Amazon logo are trademarks of Amazon.com, Inc. or one of its affiliates.