Drive Medical Hydraulic Patient Lift with Six Point Cradle, 5" Casters, Silver Vein
With sturdy steel construction and 6-point cradle design, this new-style patient lift by Drive Medical safely raises or lower individuals up to 450 pounds from any stationary position. The lift utilizes high-performance hydraulics to ensure safe and gradual movement. Easy-to-operate breaks on the casters provide additional safety and security, while an adjustable width base allows for a proper fit.
Color: Silver Vein,5 Casters
Brand: Drive Medical
ASIN: B007GAQWT0
UPC: 822383135441
Part No: 13023SV
Kaixun 440 LBS Power Lift Electric Hoist
1.Convenient, hoisting power for lifting tools, equipment and other heavy items. 2.Powerful 440 LB lifting power using pulley-enabled double cable system. 3.110 Volt powered for convenient use with grounded household outlets. 4.Separate hanging control handle offers convenient control. Included Accessories: 1.Mounting clamps for attaching hoist to fixed overhead or rotating support. 2.Remote Switch , has emergency stop switch, for safe operation. 3.38'steel wire cable with sheaved pulley lift hook and weighted lift hook. 4.Stabilizing weight on primary lift hook. 5.Built-in cable guide.
Color: Red
Brand: Kaixun
ASIN: B01CNSERLE
UPC: 740690279941
Part No: Kaixun
Hi-Fortune Electric Patient Lift Hydraulic Portable Lift with Full Mesh Sling, Base Width Adjustment and Ratable Cradle, 400 lbs Safe Working Load
Description The Hi-fortune Patient Lift Machine can safely lift a patient from the floor and perform patient transfers between most surfaces. Lift from a bed, wheelchair, commode or bath. The push-button hand control provides the convenience of operating the lift with one hand and frees up the other hand to steady the patient or make positioning adjustments. With a sturdy steel construction and 4-point cradle design, this new-style patient lift by Hi-fortune safely raises or lower individuals up to 400 pounds from any stationary position. The lift utilizes high-performance hydraulics to ensure safe and gradual movement. The 4-point spreader bar provides the safest, most comfortable lift possible and eliminates patient pinch points. Easy-to-operate breaks on the casters provide additional safety and security, while an adjustable width base allows for a proper fit. Convenient push button hand controls and rear pedal adjustable legs can be operated by foot. Simply step on the left pedal for a wider base, or step on the right pedal for a narrower base. Rear wheels can be locked for stability. Low base height provides maximum stability and fits under beds. Can be disassembled easily and carried in the trunk of a car. Designed for in home use, but sturdy enough for nursing home or f...
Color: White
Brand: Hi-Fortune
ASIN: B077YHZGQ2
UPC: 842880121846
Part No: HY101-01A
ResQUp Patient Lift and Mobility Aid (Graystone)
The ResQUp is an innovative and versatile patient lift and mobility aid developed specifically to help elderly and disabled people get up from the floor following a non-injurious fall. The ResQUp simply gives a fallen person a way to negotiate up to a chair height (generally ~18 inches) by one of two methods; 1) pushing themselves up using their hands, or 2) pushing themselves up using their elbows with minimal or no additional assistance from a caregiver. The ResQUp is particularly useful in situations where an individual does not have the physical strength or ability to get up from the floor by other means, but wants to get up to a seated or standing position by themselves or with minimal assistance from a caregiver. The ResQUp complements safe patient handling programs and other lift systems. The ResQUp has utility in a wide variety of outpatient, assistive care, independent living, emergency rescue, and in-home settings. Mobility and strength training are additional benefits of the ResQUp. The ResQUp was designed and patented by a Doctor of Physical Therapy and certified ergonomist and is listed with the FDA as a Class 1 Transfer Aid.
Color: Graystone
Brand: ResQUp
ASIN: B071H5LK5T
Part No: SA1GS
Mobility Transfer System (a) Safetysure Mary's Aide Transfer Sling
* Latex free * Supports 100% of patients weight * Worn over clothes * Wont ride up during transfer * Provides caregiver great control during transfer * Helps reduce caregiver back strain * Use when gait belts just wont work * Machine wash/dry or wipe clean * One size fits most adults * Weight capacity: 250 lbs Average lead time for shipping: 21 + days.
Brand: Mobility Transfer System
ASIN: B003Z3VMFG
UPC: 784922900456
Part No: 11206
JessEm Mast-R-Lift II 02120 Router Lift, 9-1/4-Inch by 11-3/4-Inch
The new Mast-R-Lift II from JessEm Tool sets a higher standard by which router lifts will now be judged. Ball-bearing construction and a new cam lock feature are part of a new design that you now can use with more than one router. The new Mast-R-Lift II fits most fixed base router motors on the market right out of the box.
Color: Black/Red
Brand: JessEm Tool Company
ASIN: B004AYEI0U
UPC: 784497294318
Part No: 02120
Medical Transfer Lift Sling,Two-Person Wheelchair Mobility Transfer System with Heavy Duty Belts,Nursing Aid for Transfers, Secure & Safe Lift for Elderly,Bedridden,Disabled
Application on the following situations: * Turning over, moving from one bed to another, *Holding the disabled to go upstairs or downstairs, *Shifting the patients get into or off the cars and ect. * Medical Transport, * Healthcare Bed Transferring, * Emergency First aid transfer * Daily Living and Home Care Mobility. Note: The wheelchair transfer seat could used to collect items as well. Extra fixed band to tighten the waist and thigh to hold the patient safe. Suitable for people as follows: Wheelchair Users Bariatric Patient Bedridden patients Disabled, Handicap Lower limb fracture patients Elderly people with poor ability to walk and ect.
Brand: FMJI
ASIN: B07GPFCY1H
DM Systems Inc Heelift, Standard, Smooth
Indications are foot drop, flaccid paralysis (non-spastic), pre and post-operative hip fractures and skin grafts. In addition to the standard Heelift Suspension boot there are two other sizes available. Petite Heelift Suspension Boots are indicated for pediatric patients or for patients who are smaller than what is considered the average size for an adult and works best for patients ranging in height from 3' 10" to 5' 4" and whose calf circumferences measure 6 to 10 inches. Bariatric is designed specifically for bariatric patients (patients who weigh up to 600 pounds). Use the Eggcrate Foam for a slightly cooler boot. Choose the Smooth Foam for sensitive skin or edematous legs. Boots are made of thick, open-cell foam. Universal sizing with padded Velcro straps for fit adjustments.
Brand: Heelift Classic
ASIN: B01AMLKJ1G
Part No: 74406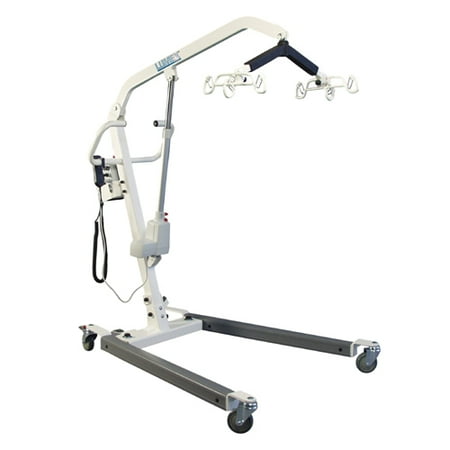 Lumex Easy Lift Patient Lifting System - Bariatric Battery Powered Lift
Patient Lift Systems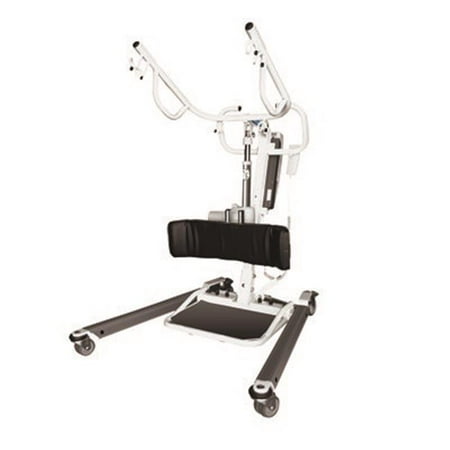 Alliance Stand-Assist Patient Lift Performance Control System
Patient Lift Systems
Model: BI1069601
Color: Multicolor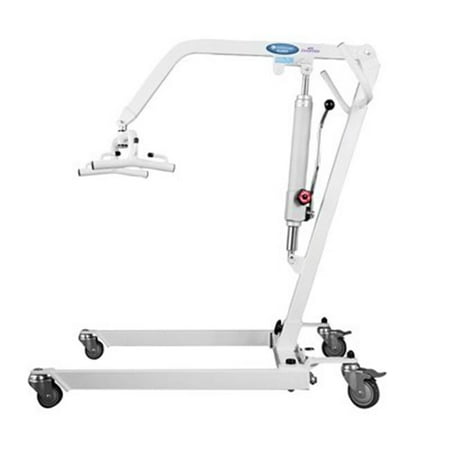 Alliance Performance Control System Stand-Assist Patient Lift
Patient Lift Systems
Model: BI1069602
Color: Multicolor
Overhead ceiling patient lift
Patient Lift Systems
Operational overhead ceiling hoist patient lift fully automatic with a power turn table. Lift travels from bedroom to toilet and shower.
Patient Lift Systems C2125 Search Results
Want more Patient Lift Systems similar ideas? Try to explore these searches: Coast Guard Blue Fabric, Inflatable Birthday Parties, and Red Obelisk.
AllinShopy.com is a participant in the Amazon Services LLC Associates Program, an affiliate advertising program designed to provide a means for sites to earn advertising fees by advertising and linking to Amazon.com. Amazon and the Amazon logo are trademarks of Amazon.com, Inc. or one of its affiliates.