Keter 213126 Eden 70 Gallon All Weather Outdoor Patio Storage Garden Bench Deck Box, Brown
Want to turn your yard into a garden paradise? The 70-gallon Eden bench from Keter is a great place to start. At first glance, the Eden bench looks like a clean, contemporary wood-style bench with comfortable seating for two adults. But hidden beneath is a large-capacity outdoor storage solution to keep your yard and garden supplies out of sight until needed. The Eden bench is made from high-strength, all-weather and UV-protected resin. It will not warp, rust, rot, dent or peel (and its resin never needs painting). The Eden bench is also ventilated, yet waterproof to keep contents dry. And to make sure your prized garden collection stays safe and secure while you are away from home, the Eden bench is lockable. It's a comfy bench. It's a storage box. It's practically perfect. Features & Benefits: External dimensions: 54. 6 in. L x 23. 4 in. W x 32. 8 in. H Internal dimensions: 50. 4 in. L x 19. 7 in. W x 15 in. H Storage capacity: 70 Gallons Stylish wood-paneled design Contoured armrests and back Ventilated interior Great for indoor and outdoor storage Weather-resistant, waterproof and UV protected Will not warp, dent, rust or peel Never needs painting Easy to assemble Made from polypropylene resin plastic to ensure its durability
Color: Brown / Brown
Brand: Keter
ASIN: B00E0JO5MG
UPC: 731161039331
Part No: 213126
Confer Plastics Above Ground Swimming Pool Ladder | Heavy Duty | White Frame With Blue Steps | Deck Height Up To 60 Inches | Makes Getting In & Out Of Pool A Lot Easier
Make entry and exit from your pool easy with this in-pool step. Unit can be mounted to pool or decks up to 60" high. Steps have side openings which water flows through to prevent algae growth. Comes complete with two sturdy handrails & mounting brackets. Ballast weight is recommended but not required. NOTE: This ladder should NOT be used with Intex, inflatable or pop-up style pools. Item Specifics: For above ground pools with flat bottoms Easy, snap together installation Large, flat steps (each with 270 square inches) complete with two all-plastic handrails Mounting brackets included; secures unit to pool or deck Side openings allow water circulation behind unit to inhibit algae growth Blue step treads Economical, yet strong with a weight capacity of 400 pounds Improved base system Confer Plastic Step Specs: Total Height - 81 inches Main Ladder Rail: 38 inches from top step to top of rail Fits Decks up to 60 inches Height to Top Step - 47 inches Height to Handrail - 38 inches Projection into Pool - 32 inches Width - 31 inches Depth - 32 inches Riser Height - 11 inches Step Dimensions - 10 inches H x 27 inches W x 8 inches D
Color: White with Blue Steps
Brand: Confer Plastics
ASIN: B003IBMTRA
UPC: 617215578103
Part No: AC31063
Solar Gutter Lights, DS Lighting Outdoor 9 LED Fence Light Waterproof Security Lamps for Eaves Garden Landscape Pathway (Cool White, 6 Pack)
Feature1. Please ensure "Sold by DSX Lighting" before you purchase it;2. Inspired by UFO, this gutter lights unique shape looks like a UFO landing on a fence, eaves, walls or other places;3. Newest 9 LED solar gutter lights with larger solar panels and 1.2V 1500mAh rechargeable battery;4. IP 55 waterproof design, made from high quality eco-friendly ABS material can withstand years of rain, snow, ice and wind;5. Easy to install, 4 different install ways.SpecificationsSolar Panel: 2V 0.5W Polycrystalline solar panelLED Type: FloodlightWaterproof Rank: IP 55Light Color: Cool WhiteColor Temperature: 6500 KLED Power: 0.9 W Lumen: 100 lmBattery: 1.2V / 1500mAH AA Ni-MHMaterial: ABS + PCWorking Temperature: -20℃ - 70℃Product Dimension: 133 * 127 * 68 mmNet Weight: 160 gTips:1. Please keep the surface of solar panel clean to make sure the solar panel absorbs sunlight effectively;2. Far from fire source, otherwise the accumulator may be explosive;3. Please take out the battery if you plan to stop using the product for a long time, and charge the battery every 3 months.Otherwise, accumulator life performance would be affected adversely;4. Avoid usage in high temperature, humidity and corrosive environment to provide from dangered;5. Install the solar product in an area where it can get...
Color: Cool White Light - 6Pack
Brand: DS Lighting
ASIN: B079BNGT48
UPC: 661083541646
Part No: 43349-4278
Keter Westwood Plastic Deck Storage Container Box Outdoor Patio Garden Furniture 150 Gal, Brown
Plenty of storage and comfortable seating, all in one impeccably styled patio deck box. The Westwood Deck Box offers a generous 150 gallon storage capacity and provides bench seating for two adults, all while making an excellent accent piece for your outdoor décor and patio furniture with its chic natural wood-paneled look. Made out of a durable resin, this outdoor storage box is fully weather-resistant, easy to maintain and keeps contents dry and ventilated. You will be thrilled with the versatility of this multi-purpose piece. It is ideal for pool storage, deck storage or garden storage, and when your guests arrive you will have no shortage of patio seating options. Features • Dimensions: 61 in. L x 28.5 in. W x 25.4 in. H • 570 L/150G storage capacity • Stylish natural wood-paneled finish and texture • Made out of durable and weather-resistant polypropylene resin • Provides comfortable bench seating for two average adults • Automatic easy-opening mechanism • Flat lid design prevents objects on top of box from sliding • Dry interior discourages mold and mildew growth • Large storage capacity perfect for storing large patio, pool and yard accessories. Benefits • With its attractive natural wood-paneled look and seating capability, this deck box can be a par...
Brand: Keter
ASIN: B01HDPY7RG
UPC: 731161047442
Part No: FBA_231666
SUNCROWN Outdoor Furniture Grey Wicker Conversation Set with Glass Top Table (4-Piece Set) All-Weather | Thick, Durable Cushions with Washable Covers | Porch, Backyard, Pool or Garden
You'll always find a reason to read, entertain, or relax outside with this premium 4- piece wicker conversation set from Suncrown. Outdoor Lounging Just Got an Upgrade If you love spending time on your porch, patio, or by the pool, you know that a great set can make your time relaxing even more amazing. That's why we created the Suncrown Outdoor 4-Piece Grey Wicker Conversation Set to ensure every moment that passes by is truly unforgettable. These comfortable lounge chairs and love-seat feature thick, plush cushions made for all-day support, while the matching table gives you just the right of space for drinks, a portable speaker, or resting your book when it's time to jump in the pool. Handsome, Durable, and Convenient Crafted with an all-weather resin that protects our wicker from natural elements, our outdoor furniture is as stylish and functional as it is durable. And because the cushion covers can be removed and washed to keep them looking clean and new, your chairs will always add the right value to your small gettogethers. Product Details: 4-Piece Wicker Conversation Set 2-Chairs, 1-Love-seat, 1 Tempered Glass Coffee Table Premium Resin Wicker Off White Washable Cushions Patio, Porch, Backyard, Poolside or Garden Use Indoor and Outdoor Safe Weather Resistant ...
Color: #1 Grey
Brand: SUNCROWN
ASIN: B073GDD7R6
UPC: 645789654626
3-Way Weatherproof Outdoor Speaker Set - 3.5 Inch 200W Pair of Marine Grade Mount Speakers - in a Heavy Duty ABS Enclosure Grill - Home, Boat, Poolside, Patio, Indoor Outdoor Use - Pyle PLMR24 (White)
Excellent for Use On Boats/Marine/Decks/Poolside/Outdoors .Completely Water Proof .3.5" Aluminum Injection Cone Woofer .24 Oz. Magnet Structure .1.75" Wide Dispersion Cone Midrange .1" Super Dome Tweeter .Capacitor Crossover Network .Bass Reflex Vent for Added Bass Response .Heavy Duty ASB Construction .Quick Connect / Disconnet Speaker Terminals .Removable Rustproof of Mesh Grills .Power: 100 Watts RMS / 200 Watts Peak .Frequency Response: 70-21 Khz .Impedance: 4 Ohms .Complete Mounting Kit Wires .Dimensions: 5.25"W x 3.75"H x 3.75"D.
Color: Black
Brand: Pyle
ASIN: B001CXXDBM
UPC: 601000789706
Part No: PLMR24
Best Choice Products Hanging Curved Chaise Lounge Chair Swing for Backyard, Patio w/Pillow, Canopy, Stand - Teal
Relaxation is just a swing away. This hanging chair is the perfect combination of the sway of a hammock and the laidback, full-body support of a chair lounge chair. A removable canopy helps to provide shade for total comfort in the backyard, on the deck, or by the pool. Perfect for lazy weekends with a glass of wine and a good book, or an afternoon nap with a gentle breeze, this lounger have you floating on clouds.Specifications:Overall Dimensions: 73"(L) x 46"(W) x 78"(H)Weight Capacity: 265 lbs.Weight: 79 lbs.Material: Metal, PolyesterAssembly required (with instructions)BCP SKU: SKY1831
Color: Teal
Brand: Best Choice Products
ASIN: B00S8UT6YK
UPC: 768421120904
Part No: SKY1831
Sorbus Hammock Chair Macrame Swing, 265 Pound Capacity, Perfect for Indoor/Outdoor Home, Patio, Deck, Yard, Garden (Macrame Swing - Cream)
Swing into relaxation with the Sorbus Macramé Hammock Chair! This trendy hammock chair swing is the perfect addition to your home, patio, or garden. It features a sturdy frame for durability with tasteful bohemian style for a casual-retro touch. When you're ready to relax and unwind, hang it from any sturdy overhang to create a cozy resting spot. It's versatile enough to function as hammock chair for lounging or to display as a unique centerpiece. Great for any season, you'll be swinging in style from almost any location you desire! From the bedroom to the patio, this swing is a cozy way to enjoy every minute of your leisure time. Lounge around the patio all season long or enjoy adventure in the most unexpected places. Hang your swing in the bedroom anytime you need to curl up and "get away" or mount it in a playroom, living room, or sunroom. Spend the day reading on the deck, relaxing by the pool, or nestling into a "cocoon" on the patio. As night falls, gaze at the stars from your hammock with a view that puts you in the best seat in the house. When you're ready to re-locate, simply transport this lightweight swing to your next destination. It can be moved anywhere from the front porch in the spring to inside the home during winter. Designed with superior strength an...
Color: Macrame Swing - Cream
Brand: Sorbus
ASIN: B074NBLVSS
UPC: 816485026301
Part No: HNGRP-CHRA
Inter Fab D4D049 49" Stainless Steel Deck to Deck 4 Bend Pool Stair Rail, Silver
Pool Deck Accessories
Model: D4D049
Color: Silver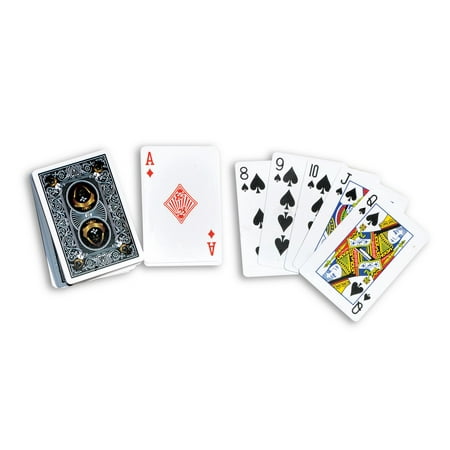 Swimline 91451 Swimming Pool Hot Tub Waterproof Plastic Deck of Playing Cards
Pool Deck Accessories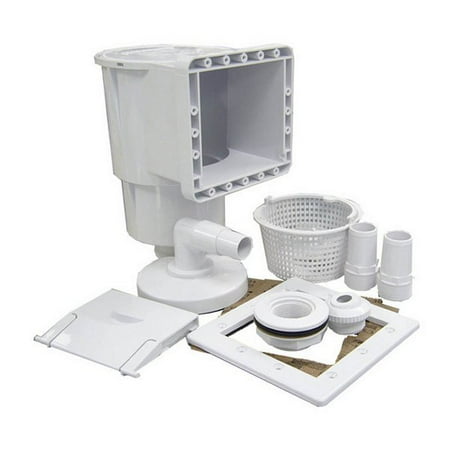 HAYWARD SP1091LX Above Ground Swimming Pool Dyna Skimmer & Return Accessory Kit
Pool Deck Accessories
Model: SP1091LX
Color: White
Size: 22.122 x 9.3 x 6.218 in.
Rating: 4.667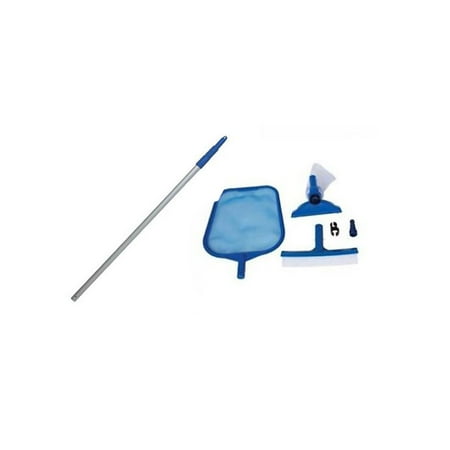 Intex Pool Maintenance Kit For Above Ground Pool
Pool Deck Accessories
Model: 28002E
Color: SilverSilver,Multi-Color,Blue
Size: 8'
Rating: 4.265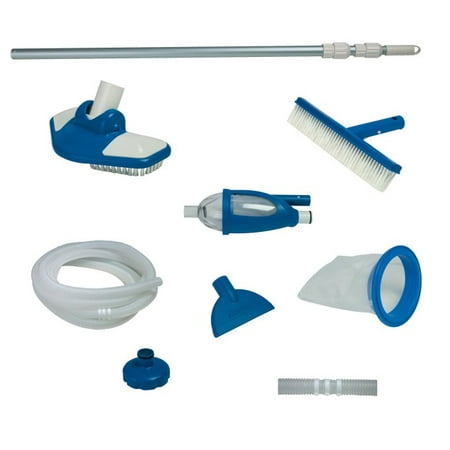 Intex Deluxe Pool Maintenance Kit for Use with 18' Diameter or Larger Pools
Pool Deck Accessories
Model: 28003E
Color: White,Clear,BlueClear
Size: One Size
Rating: 4.0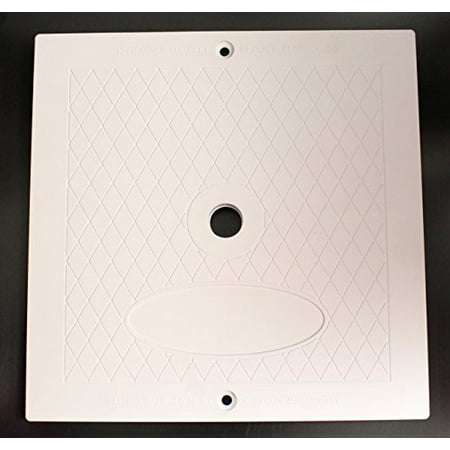 10-Inch Square Pool Skimmer Deck Cover Lid Replacement For Hayward SPX1082E SP1082
Pool Deck Accessories
Color: White
Rating: 5.0
Above Ground Pool Deck Accessories
Pool Deck Accessories
Subscribe - https://www.youtube.com/channel/UCLhYj-nIfwjdFsFBkvuSOlg?sub_confirmation=1
Pool Deck Accessories B9824 Search Results
Want more Pool Deck Accessories similar ideas? Try to explore these searches: Russian Faceted Beads, Mice Reflective Collar, and Water Methanol Injection.
AllinShopy.com is a participant in the Amazon Services LLC Associates Program, an affiliate advertising program designed to provide a means for sites to earn advertising fees by advertising and linking to Amazon.com. Amazon and the Amazon logo are trademarks of Amazon.com, Inc. or one of its affiliates.