Pwr Tablet Stand, Tablet Mount Holder for Tablets Tabs Cell-Phones iPhone Samsung Huawei Fire HD
Specifications * Height: 8.8" (225 mm) * Width: 5.9" (150 mm) * Clamp min width: 4.5" (113 mm) * Clamp max width: 7.9" (190 mm) * Maximum Load: 2.2 lbs (1 kg) * Weight: 2.6 lbs (1.2 kg) Features - universal stand holder for all 4-11" smartphone and tablets - clip 360 degree rotation - mount 150 degree adjustable - height foldable and adjustable Compatibility: iPad 3 2 1, iPad Air 2 1, iPad Mini 4 3 2 1, iPad Pro 9.7; iPhone 7 SE 6S 6 Plus 5S 5C 5 Samsung Galaxy Tab 4 3 7.0 8.0 9.7 10.1, Galaxy Tab A E S S2 8.0 9.7 10.5, Galaxy Tab Pro 8.4 10.1 Samsung Galaxy S S2 S3 S4 S5 S6 S7 Edge Mini, J1 J3 J5 J7 Acer Iconia Tab W700, A200, A500; Tab 8 A1 W3; One 7 B1; Aspire P3 BlackBerry DTEK60 Google Nexus 10 9 7, Google Pixel C Nexus 5X 6P Dell Venue 7 8 11 Pro LG G Pad 8.0 8.3 10.1, Miix 2 8 10, G2 G3 G4 G5 G Flex V10 V20 Volt K7 Microsoft Surface Pro 2 3 4 Book Motorola Moto E G RAZR M X Pure, Motorola XOOM HTC Nexus 9, One A9 M7 M8 M9 Huawei Honor 8 5X, P8 Lite, Mate 9, P9, Nova Plus HP Touchpad, Elite x3, Split x2, Stream 7 8, Omni 10, ElitePad 900 G1 Lenovo Tab2 Tab3 A7 A8 A10 S8 8 10 Tablet Nvidia Shield Tablet K1 Asus ZenPad S 3S 8.0 10 Z10, ZenFone 3, MeMo Pad 7 8 10 Ematic Tablet 7 8 8.9 10 Sony Xperia XZ X Z4 Z3 Compact Tablet Toshiba Encore 2 8 Mini, Excite 7 10 Go, Pure Xiao...
Color: silver
Brand: PWR+
ASIN: B00SNOPER4
Part No: 258-PWR57-54730
Pwr 5V Charger for Kodak EasyShare M853 M883 M753 M341 M340 Zi8: UL Listed Extra Long 6.5 Ft Digital Camera Cord M381 M380 M420 MD853 M863 MD863 M873 M1033 V570 V603 V803 V705 V1273 V1253 AC Adapter
PWR+: Powering Millions of Laptops, Tablets and Electronic Gadgets and a go-to brand for premium replacement chargers and accessories since 2007. Pwr+ chargers manufactured with the highest quality materials and include multiple smart features safeguarding against IV - incorrect voltage, SC - short circuit, IO - internal overheating . UL/CE/FCC/RoHS certified AC Adapter Description * PwrBlast Series - Rapid 1 Amp Charger * Overheating Protection with Smart Chip * Overload Protection with High Quality Wires * Anti-Interference Feature with better Isolation Materials * High quality, rubberized texture extra long 6.5 Ft AC/DC Cord Compatibility: This product has been tested and validated to ensure it will work with Kodak Cameras Kodak Easyshare Dx6490 Dx7440 Dx7590 Dx7630 ; Ls443 Ls743 Ls753 ; M1033 M1063 M1073 Is M1093 Is M320 M341 M380 M381 M753 M763 M853 M863 M873 M883 M893 Is ; Md853 Md863 ; One-6mp ; P712 P880 ; V1003 V1073 V1233 V1253 V1273 V530 V550 V570 V603 V610 V705 V803 ; Z1015 Is Z730 Z7590 Z760 Z950 Z980 Z981 ; Kodak Pocket Video Camera Zi8 Zx1 Zxd Digital Camera
Brand: PWR+
ASIN: B007IWVTZ8
Part No: PWR-TAA05010-198
VonZipper Unisex Dipstick Polar Black Satin/Wild Rose Polar One Size
Make sure your style is running on all cylinders with the VonZipper® Dipstick. The Ether Collection delivers laid-back style with a technical influence. Grilamid nylon frame is super tough and durable. RGNS system places rubber inserts at nose and ears to make sure these shades stay in place. Logo hit at temples. Pop N' Lock cam hinges provide a seamless look and feel. Complements round or oval faces. Six-base spherical lens. Polarized lens treatment cuts glare. 100% UV protection. Soft bag included. Handcrafted in Italy. Measurements: Eye Size: 52 mm Bridge: 18 mm Temple Size: 139 mm Weight: 1 oz
Color: Black Satin/Wild Rose Polar
Brand: VonZipper
ASIN: B06VVWYMKZ
UPC: 821299021794
Part No: SMPF7DIP-PWR
VonZipper Unisex Lesmore Polar Black Satin/Wild Rose Polar One Size
The VonZipper® Lesmore are shades that embody the coast lifestyle, so throw them on and relax. Square frames compliment a rounder face. Nylon grilamid frame offers maximum flexibility. Single-post bridge design. Stainless steel hinges. Metal VonZipper logo at temples. VP3 Tri-Motion polarized lenses are perfect for all of your outdoor activities. Base 6 spherical, impact-resistant polycarbonate lenses. 100% UV protection. Handcrafted in Italy. Measurements: Eye Size: 48 mm Bridge: 12 mm Temple Size: 138 mm Weight: 1 oz
Color: Black Satin/Wild Rose Polar
Brand: VonZipper
ASIN: B01NBR3WXS
UPC: 821299021879
Part No: SMPF5LES-PWR
VonZipper Unisex Booker Polarized Black Satin/Wild Rose Polar Sunglasses
Ride that gigantic wave of rad with the Booker sunglasses from VonZipper™. Nylon Grilamid frame. Six-base lens curve. Impact resistant polycarbonate lens. VP3 - Tri-Motion Polarized Lenses are the optically correct choice for all outdoor activities and pursuits of daydreams. Sleek and sporty, these three-layer lenses include all the polarization and glare reduction you need.⋅ Lightweight polycarbonate lenses. Unmatched, full-spectrum glare elimination.⋅ 99.9% polarizing efficiency.⋅ Glaricade polarizing filter.⋅ Color balanced.⋅ Extremely lightweight and ultra impact resistant.⋅ Scratch-resistant hard coat. Stainless steel optical hinge. 100% UV protection. Von Zipper logo details at outer temples. Custom storage bag included. Made in Italy. Measurements: Temple Length: 145 mm Frame Width: 143 mm Lens Height: 45 mm Weight: 1.12 oz Lens Width: 57 mm Bridge: 17 mm This product may have a manufacturer's warranty. Please visit the manufacturer's website or contact us at [email protected] for full manufacturer warranty details.
Color: Black Satin/Wild Rose Polar
Brand: VonZipper
ASIN: B06VVWYM6F
UPC: 821299021701
Part No: SMPF3BOO-PWR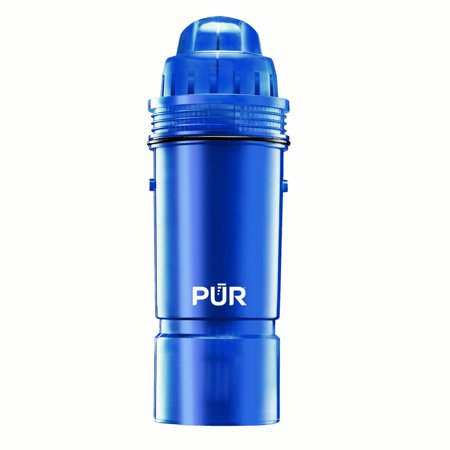 PUR Basic Pitcher/Dispenser Water Replacement Filter, CRF950Z, 3 Pack
Pwr Lens
Model: CRF950Z-3
Color: Multi-Colored,MulticolorMulticolor
Size: 1
Rating: 4.438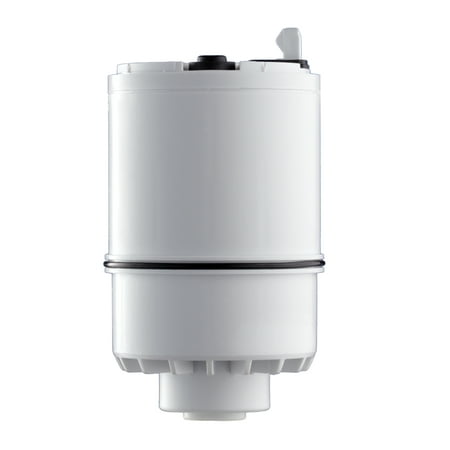 PUR Basic Faucet Water Replacement Filter, RF3375-2, 2 Pack
Pwr Lens
Model: RF3375-2
Color: White
Size: 22 Pack
Rating: 4.692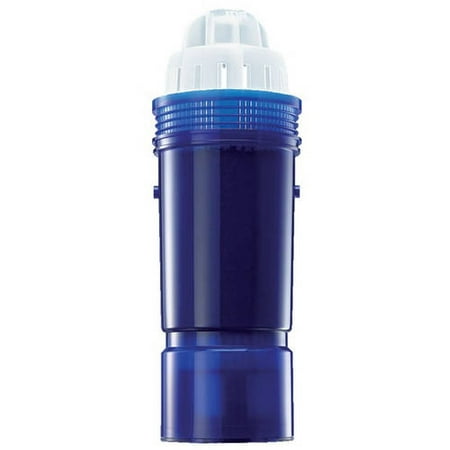 PUR Ultimate Lead Pitcher Replacement Filter, 3-Pack
Pwr Lens
Model: PPF951K3
Color: Multicolor
Rating: 4.091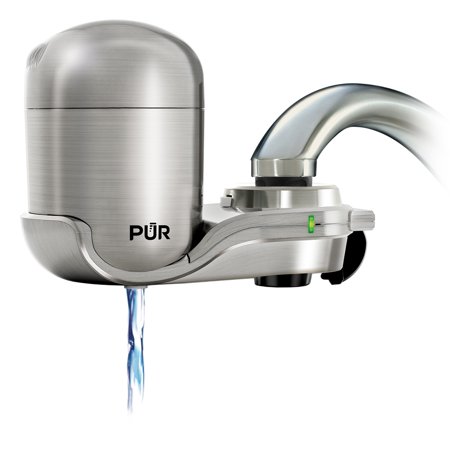 PUR Advanced Faucet Water Filter, Stainless Steel Finish, FM4000B
Pwr Lens
Model: FM-4000B
Color: SteelOther
Size: 11 system
Rating: 3.39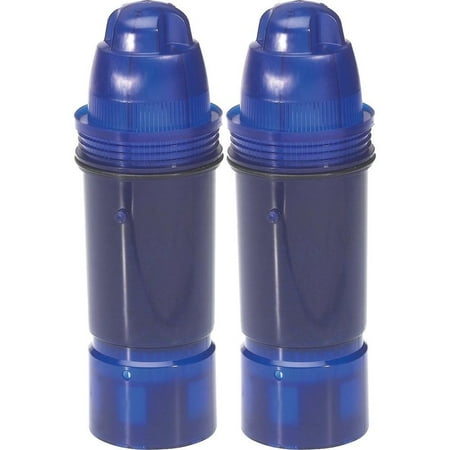 PUR 2-Pack Two stage Pitcher/Dispenser Refill CFR-950
Pwr Lens
Model: CRF-950Z-2
Color: Blue
Size: 8-drawer8
Rating: 4.768
PUR Pitcher Replacement Water Filter
Pwr Lens
Model: 00ADHQK4ICHIN87
Color: Blue
Rating: 4.857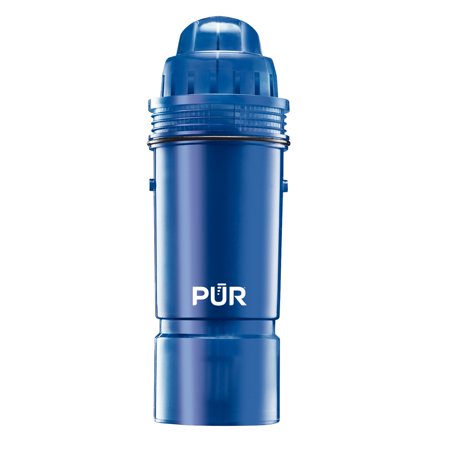 PUR Basic Pitcher/Dispenser Water Replacement Filter, CRF950Z, 1 Pack
Pwr Lens
Model: CRF950Z1V2
Color: Blue
Size: x 2.65\"2.65" W x 2.65" D x 7.75" L
Rating: 4.444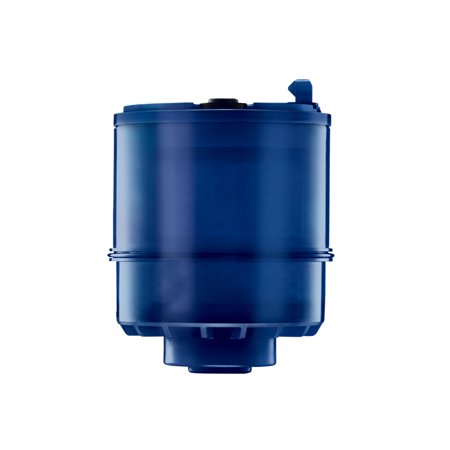 PUR MineralClear Faucet Water Replacement Filter, RF99991, 1 Pack
Pwr Lens
Model: 00543
Color: Blue
Size: 1
Rating: 4.475
DIY LED Basics: Optics & Dimming (pt 6/6)
Pwr Lens
Irrigation Green top drip caps: https://goo.gl/sDQbX5 Round Coco/soil drip tops: https://goo.gl/1WkLzY $7 drip line splitter adjustable: https://goo.gl/1rT7Yj $18 drip line splitter cleanable: https://goo.gl/TOjTqg Cleanable Inline strainer for hydro pumps: https://goo.gl/HkPtYM Cheap DC controll...
Pwr Lens C9974 Search Results
Want more Pwr Lens similar ideas? Try to explore these searches: Thick Cotton Buckle Belt, Stinson Collection, and Krinkle Gauze Roll Sterile.
AllinShopy.com is a participant in the Amazon Services LLC Associates Program, an affiliate advertising program designed to provide a means for sites to earn advertising fees by advertising and linking to Amazon.com. Amazon and the Amazon logo are trademarks of Amazon.com, Inc. or one of its affiliates.