Rainwise RAINEW-Wireless Wireless Dual Display Rain Gauge
These self-emptying, tipping bucket rain gauges monitor both current and Cumulative rainfall levels. Each tip of the bucket transmits a 0.01 inch register on the LCDs. Reset the display measurements to zero after each rainfall with the push of a button. Select from cabled or Wireless rain gauges to fit your application. Cabled rain gauge (99752-04) meet the National weather service (nws) specifications for statistical accuracy. System requires two AA batteries (not included) for display power. Wireless rain gauge (99753-12) transmits rainfall measurements up to 300 feet away. Rain collector requires two AA batteries (not included) and the LCD requires three D batteries (not included). order batteries separately. Meets National weather service (nws) specifications for statistical accuracy monitor current and Cumulative rainfall
Brand: RainWise
ASIN: B00PR01W9G
Part No: RAINEW-WIRELESS
Rainwise RAINEW-211 Cabled Dual Display Rain Gauge
These self-emptying, tipping bucket rain gauges monitor both current and cumulative rainfall levels. Each tip of the bucket transmits a 0.01" register on the LCDs. Reset the display measurements to zero after each rainfall with the push of a button. Select from cabled or wireless rain gauges to fit your application. Cabled rain gauge (99752-04) meet the National Weather Service (NWS) specifications for statistical accuracy. System requires two AA batteries (not included) for display power. Wireless rain gauge (99753-12) transmits rainfall measurements up to 300 feet away. Rain collector requires two AA batteries (not included) and the LCD requires three D batteries (not included). Order batteries separately. Meets National Weather Service (NWS) specifications for statistical accuracy Monitor current and cumulative rainfall
Brand: RainWise
ASIN: B000EK8IUK
UPC: 070322008213
Part No: RAINEW-211
OUTWEST TRADING Professional Outdoor Rain Gauge for Yard, Heavy Duty.
OUTWEST TRADING Professional Outdoor Rain Gauge for Yard - Heavy Duty Built tough to survive harsh storms, the OUTWEST TRADING Professional Rain Gauge is virtually unbreakable. This rain measure gauge accurately measures rainfall. The wedge shape allows for easy reading of even light rainfall. The rain gauge has easy to read raised gradations with a dual scale that measures both inches (up to 6 inches) and millimeters (up to 150 mm). This large rain gauge is 12 inches in length. It's quick and easy to install. Just screw the base plate to a fence post, deck rail, mailbox, or other post, and then slide the rain gauge on. The flat base makes for easy cleaning. Site Selection Correct placement of the rain gauge in your yard is critical. The rain gauge should be placed outdoors in an area to avoid wind, such as on a fence. Large objects, such as buildings and trees, can block the rain from getting to the gauge. Install the rain gauge no closer in distance than the height of the surrounding objects. Installing the Gauge Simply mount the gauge on a stable, flat, level surface, like a fence, deck rail, or post. To install the gauge, use at least two screws (not provided) to secure the mounting plate. Simply slide the rain gauge onto the mounting plate. Check to ensure that gauge i...
Color: Clear
Brand: OUTWEST TRADING
ASIN: B01LMKNM60
UPC: 734888444365
Part No: 4316408868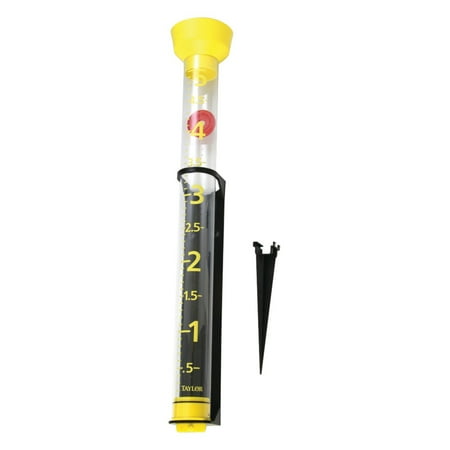 Taylor 2708 Taylor Jumbo Jr. Rain Gauge
Rainwise Rain Gauge
Model: 2708
Color: YellowMulticolorBlack
Size: 40 x 213.40x21.00x3.50
Rating: 4.435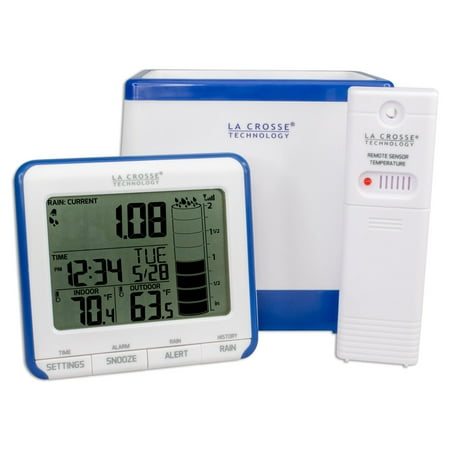 La Crosse Technology 724-1710 Digital Rain Gauge with Outdoor Temperature Sensor
Rainwise Rain Gauge
Model: 724-1710
Color: White
Size: 6.606.60in. x 6.40in. x 5.70in.
Rating: 3.8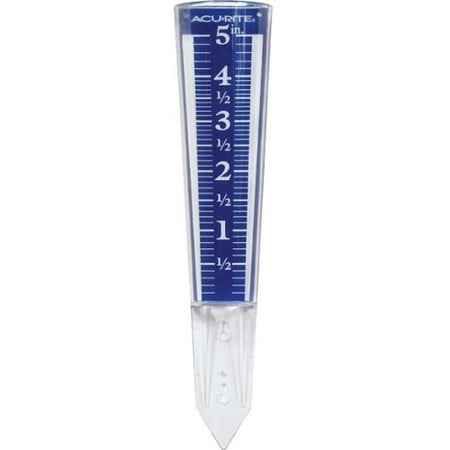 Easy-Read Magnifying Gauge
Rainwise Rain Gauge
Model: 00850W3
Color: Multicolor
Rating: 4.493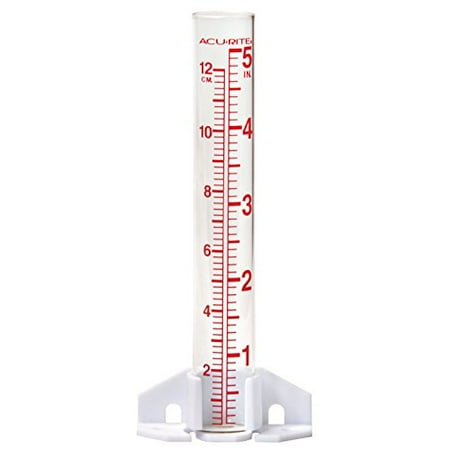 AcuRite 00810A2 Glass Rain Gauge
Rainwise Rain Gauge
Model: 00810W4
Color: Red
Size: 0.2
Rating: 4.409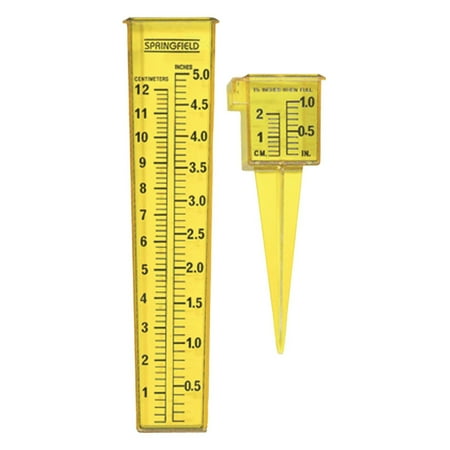 Springfield 2-In-1 Sprinkler Gauge and Rain Gauge
Rainwise Rain Gauge
Model: 90107
Color: BlueBlack
Size: 15 x 112.15x11.25x3
Rating: 4.792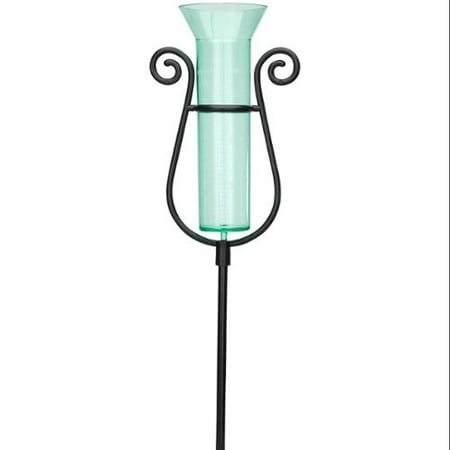 Graceful Rain Gauge
Rainwise Rain Gauge
Model: 0000059937
Color: Multicolor
Size: One Size Fits All
Rating: 1.857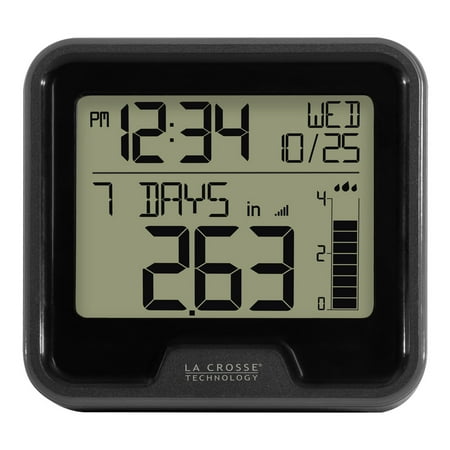 Lacrosse Digital Rain Gauge with Indoor Temperature
Rainwise Rain Gauge
Model: 724-1409
Color: Black
Size: 3.54"L x 1.18"W x 3.34"Hx 1.18\"
Rating: 4.0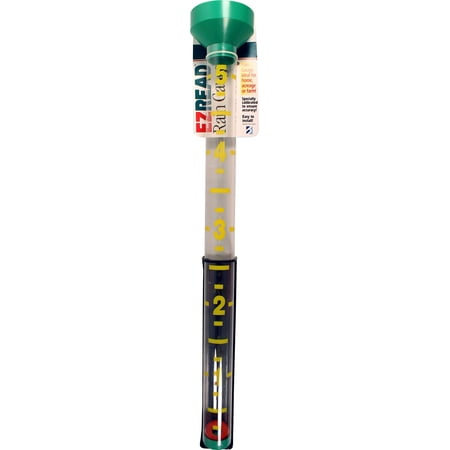 CLASSIC EZREAD RAIN GAUGE
Rainwise Rain Gauge
Model: 820-0002A
Color: Multicolor
Size: 1
Rating: 4.563
Rainwise 1-Wire rain Gauge Guide/ Tipping Bucket Explained
Rainwise Rain Gauge
The basic workings of the Rainwise Tipping Bucket rain gauge which i use at my weather station in Waterford City, Ireland www.waterfordcityweather.com
Rainwise Rain Gauge M715 Search Results
Want more Rainwise Rain Gauge similar ideas? Try to explore these searches: Cream Tile, Beaded Lined Clutch, and Tube Audio Amplifier.
AllinShopy.com is a participant in the Amazon Services LLC Associates Program, an affiliate advertising program designed to provide a means for sites to earn advertising fees by advertising and linking to Amazon.com. Amazon and the Amazon logo are trademarks of Amazon.com, Inc. or one of its affiliates.