SHIMANO BL-R550 Flat Bar Road Brake Lever Set
Shimano BL-R550 Brake Levers. Features: Compatible with cantilevers, road calipers and road disc brakes Not compatible with linear-pull brakes
Color: Black
Brand: SHIMANO
ASIN: B000YBEJJS
UPC: 689228107854
Part No: EBLR550PAL
Shimano Universal Standard Brake Cable Set, For MTB or Road Bikes
Shimano Universal Standard Brake Cable Set for Mountain bikes or Road bikes This is a complete SHIMANO brake cable set for front and rear brakes designed using stainless steel inner wires for increased service life. Cable housing is lined with slick polymer shield to assist with smooth cable movement. SET INCLUDES: 2 x Steel cables with Ø 1,6 mm (1 x 1000 mm long) & (1 x 2050 mm long) 1 x Black Cable Housing with Ø 5 mm (2200 mm long) 4 x Ferrule's 2 x Cable Tips
Color: Black
Brand: SHIMANO
ASIN: B0050LUBZ8
UPC: 689228603004
Part No: Y80098022
SHIMANO BL-R400 Road Drop Brake Levers Set (Black)
Aerodynamic lever design with aluminum construction. Fits bar diameters 23.8mm to 24.2mm and compatible with all dual pivot brakes. Sold in pairs. Features: Internal return springs
Color: Black
Brand: SHIMANO
ASIN: B000F5LLWG
UPC: 689228012912
Part No: IBLR400PLA
Avid FR-5 Bicycle Brake Lever Set (Black)
Brand: AvidBrake Type: rim brakesMaterial: AluminiumWeight: 155 gDelivery: Pair
Color: Black
Brand: Avid
ASIN: B001OI0BL0
UPC: 885761397305
Part No: 441000103_Schwarz
BicycleStore® 1 Pair Universal Aluminum Alloy Bicycle Brake Handle Mountain Road Bike Brake Lever Diameter 22mm(Black)
Specifications: 1. Name:Bicycle Brake Lever 2. Color: Black+Silver,Black+Blue 3. Material: Aluminum alloy 4. Item size:L16*W8.5*H2.2cm 5. Diameter:2.2cm 6. Item weight:about 95G Installation Instrustion: ★ Take down the bicycle handle bar and put on the brake level,then adjust the screw. ★ Knead brake handle open,put hammer head of the brake line into the corresponding line hole and tighten it. ★ Close the brake handle,to mount the bicycle handle bar again. Package includes: 1 Pair × Aluminum Aloy Bicycle Brake Handle Any problem, please feel free to contact us first and we will supply the best service
Color: Black
Brand: Bicycle
ASIN: B013QLONKM
UPC: 633262131306
Part No: 65820156445
TRP RRL Carbon Road Bike Bicycle Drop Bar Brake Levers Set Black
RP RRL SR Road Bike Alloy Brake LeverThe RRL Alloy is the solution for riders looking for a race quality lever that is not integrated with a shifter.  Ideal for single speeds, fixed gear or custom applications.  The anodized aluminum lever blade is lightweight and ergonomically shaped with hoods that are flat and textured for enhanced grip.  A built-in push button quick release system provides cable slack for quick wheel removal or for added tire clearance when the conditions get muddy.Features:Ultra light Non-Integrated Brake Levers Quick Release Spring Loaded Push Button Includes Left & Right Brake Levers Carbon Silver Lever Drilled Alloy Lever Blade Hardware Weight: 120g per lever
Color: Black
Brand: TRP
ASIN: B074FWL3CT
Part No: TRP-003
SHIMANO 105 ST-5800 11-Speed STI Shifters Black, Set
If you've been jealous of your 11-speed-convert friends, but just haven't wanted to smash the piggy bank open to buy a new groupset, the new Shimano 105 5800 group is what you've been waiting for. The 105 ST-5800 11-Speed STI Shifters feature technology that has trickled all the way down from Shimano's Dura-Ace line, but in a more affordable package. The first thing you'll notice about the 5800 group is that, yes, it does have 11-speeds. Drawing from the popularity of the Dura-Ace and Ultegra groups, the 5800 is now compatible with the new and improved CS-5800 for a full range of 22 gears. Unlike the last iteration of 105, the new STI shifters feature a more compact and streamlined lever that fits into your hand. It is also adjustable for reach so that your hand-to-brake interface is secure. The shifting mechanism itself draws inspiration from Shimano's top-tier groups, with shorter strokes and polymer cables for faster, more accurate shifting. The biggest noticeable difference between the 105 shifters and their big brothers is that the levers are alloy rather than carbon construction. This, as well as alloy verses lighter weight titanium bolts, increases the weight of the shifters a bit from the top-tier models. The Shimano 105 ST-5800 11-Speed STI Shifters come in one color and...
Color: Black
Brand: SHIMANO
ASIN: B00JPVUMOY
UPC: 689228611207
Part No: 32176
SRAM S900 Carbon Brake Lever Set
Perfect for riders using either a single speed or a 1x10 setup, SRAM S900 brake levers are durable, comfortable and stylish.
Color: Black
Brand: SRAM
ASIN: B003RLE0VY
UPC: 710845637414
Part No: 00.5215.024.000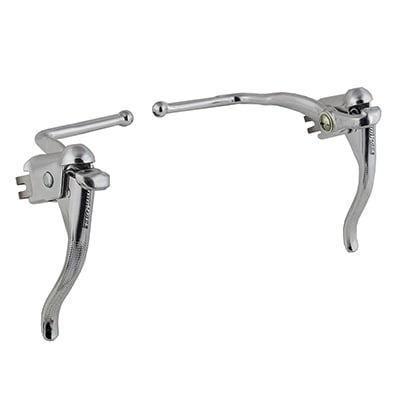 Sunrace BL-R03 Road Brake Levers Brake Lever Rd Blr03 W/safety Levers Sl Pr
Road Brake Lever Set
Model: BLR03.PNNS.0SC.HP
Color: See PackageOther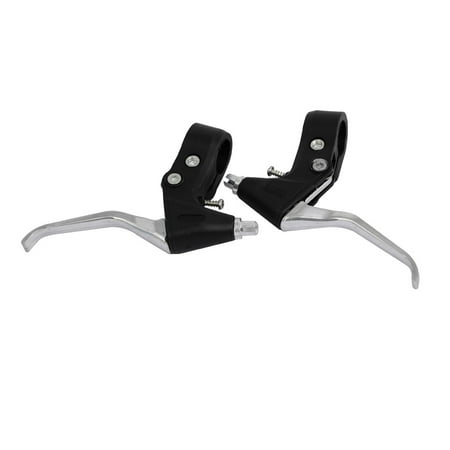 22mm Diameter Bicycle Brake Handle Mountain Road Bike Brake Lever Set
Road Brake Lever Set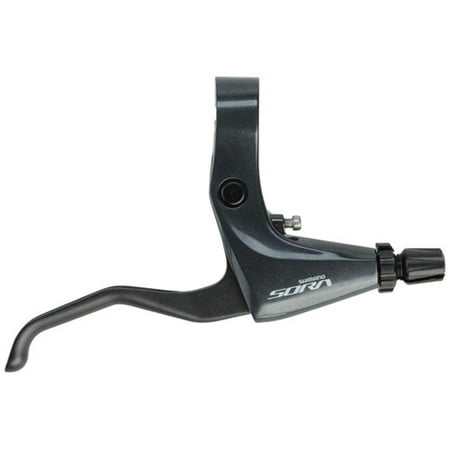 Shimano Sora BL-R3000 Flat Bar Road Brake Lever, Right
Road Brake Lever Set
Model: EBLR3000CR
Color: White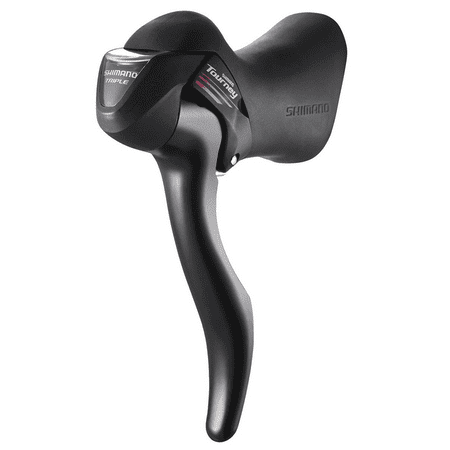 Shimano Tourney ST-A070 Road STI Brake & Shift Left Single Lever 3-Speed Black
Road Brake Lever Set
Model: ESTA073LIX
Color: Black
Size: 3sp-Left3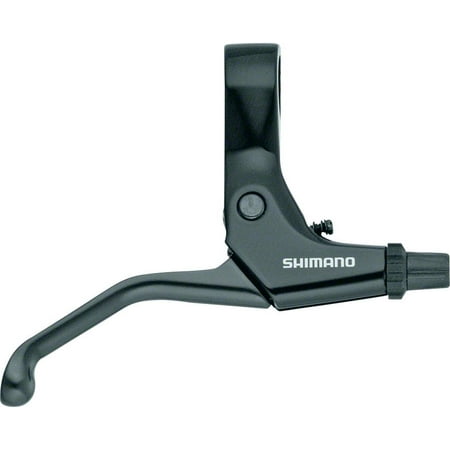 Shimano R550 Flat Bar Road Brake Lever Set, Black
Road Brake Lever Set
Model: EBLR550PAL
Color: Black
TRP RRL Brake Lever Set Aluminum Black
Road Brake Lever Set
Model: ARRL01230B01B413
Color: See PackageOther
Brake Lever Mounting & Positioning - Drop Bars
Road Brake Lever Set
How to install and position brake levers on bikes with drop handlebars. Questions or comments? Leave them below! See all our Rim Brake videos in our Rim Brake playlist ▶︎ https://www.youtube.com/playlist?list=PLGCTGpvdT04Re5yrxKOVg1yjuollLGDwZ Video contents: 00:22 Tools Needed 00:38 Locat...
Road Brake Lever Set P2244 Search Results
Want more Road Brake Lever Set similar ideas? Try to explore these searches: Wii Starter, Swarovski Gold Tone Necklace, and Assault Helmet.
AllinShopy.com is a participant in the Amazon Services LLC Associates Program, an affiliate advertising program designed to provide a means for sites to earn advertising fees by advertising and linking to Amazon.com. Amazon and the Amazon logo are trademarks of Amazon.com, Inc. or one of its affiliates.