SteelSeries QcK Gaming Surface - XL RGB Prism Cloth - Best Selling Mouse Pad of All Time - Sized to Cover Desks
The QcK Prism gaming mouse pad combines the legendary QcK micro-woven cloth found in the world's best-selling mouse pad with dynamic 2-zone RGB illumination and realtime event lighting notifications. SteelSeries Engine software unlocks an impressive arsenal of Engine Apps that make customization easy and intuitive. The durable, never-slip base and smooth surface, optimized for both optical and laser sensors, make the QcK Prism perfect for competitive gaming.
Color: Black
Brand: SteelSeries
ASIN: B07HYXKWS9
UPC: 813682025649
Part No: 63826
SteelSeries Rival 600 Gaming Mouse - 12,000 CPI TrueMove3+ Dual Optical Sensor - 0.5 Lift-off Distance - Weight System - RGB Lighting
The Rival 600 introduces gamers to the world's most advanced dual sensor system, TrueMove3+. The TrueMove3 optical sensor delivers true 1 to 1 tracking, while a dedicated optical depth sensor achieves gaming's lowest and most accurate lift-off distance detection. The Rival 600 features an exclusive custom center-of-gravity tuning system with 256 weight configurations and a customizable range from 96g to 128g, ensuring the perfect weight and balance for everyone. Low-latency performance is delivered by the powerful 32-bit ARM processor and life-long durability is guaranteed by 60-million click mechanical switches and durable silicone side grips. The Rival 600 was engineered for professional esports athletes and a must-have for competitive gaming. Specifications Sensor System Sensor System: SteelSeries TrueMove3+ Dual Sensor System Primary Sensor: TrueMove 3 Optical Gaming Sensor Secondary Sensor: Depth Sensing Linear Optical Detection CPI: 100–12000 in 100 CPI Increments IPS: 350+, on SteelSeries QcK surfaces Acceleration: 50G Hardware Acceleration: None (Zero Hardware Acceleration) Lift Off Distance: Customizable, 0.5–2 mm Design Top Material: Black Soft Touch Core Construction: Fiber-Reinforced Plastic Shape: Ergonomic, Right-Handed Grip Style: Universal Number of Buttons...
Brand: SteelSeries
ASIN: B078LJ6RPK
UPC: 813682023591
Part No: 62446
SteelSeries Rival 110 Gaming Mouse - 7,200 CPI TrueMove1 Optical Sensor - Lightweight Design - RGB Lighting
Rival 110 is custom-engineered for competitive gaming, featuring an exclusive TrueMove1 optical sensor and a right-handed universal ergonomic shape for all grip styles. With a guaranteed 30-million click rating and a durable, lightweight construction, the Rival 110 delivers comfortable, long-lasting performance. Plus, Prism RGB illumination with Game Sense reactive illumination and lighting sync, six programmable buttons and on-board memory combine to deliver the perfect gaming mouse.
Color: Black
Brand: SteelSeries
ASIN: B075LD4YY6
UPC: 813682024222
Part No: 62466
CORSAIR MM300 - Anti-Fray Cloth Gaming Mouse Pad - High-Performance Mouse Pad Optimized for Gaming Sensors - Designed for Maximum Control - Medium
The MM300 is a high endurance, pro-grade cloth mouse pad for high-DPI gaming mice. Reinforced stitched edges guard against surface peeling, and the optimized textile-weaved surface design gives superior control and precision tracking for absolutely lethal in-game accuracy. With multiple sizes available, from small to extended, the MM300 has just the right size to fit your needs. Customer Service / Tech support: 1-888-222-4346 opt. 1
Color: Multi
Brand: Corsair
ASIN: B01798VSLU
UPC: 843591059329
Part No: CH-9000106-WW
Redragon M602 BA Wired RGB Gaming Mouse and RGB Mouse Pad Combo, Backlit Ergonomic Mouse and Gaming Mouse Mat, for Windows PC Games - Gaming Mouse Pad Set
The Redragon M602-BA Essential Gaming Combo includes: - Redragon M602 RGB Gaming Mouse - Redragon P010 RGB Gaming Mouse Pad The Redragon GRIFFIN M602A-RGB is superbly designed highly customizable wired gaming mouse. The mouse is designed for eSports Gaming Pros who demand the very best performance. The Gaming Mouse is elegantly and comfortable thanks to a contoured smooth ergonomic design and offers smooth and precise movements due its high precision sensor. The Redragon P010 Aurora RGB Gaming Mouse Pad offers you 12 different lighting modes, breathing effects and 4 brightness levels. You easily can match the RGB lighting effects and colors with your Gaming Mouse and Gaming Keyboard. The high-quality top surface is made from high-grade Hard polymer. The low friction micro-textured surface improves tracking accuracy and is optimized for all sensitivity settings and sensors Gaming Mouse Features: * 7 optimized programmable buttons (Total 8 buttons) * up to 7200 DPI (800/1200/1600/2400/7200 DPI User adjustable) * 7 RGB color modes, lighting and breathing effects * DPI color indicator * 10g acceleration * Durable TEFLON feet pads for smooth and accurate movements * 6 foot, 3mm high-speed braided fiber cable and with magnet low pass filter * Gold-plated corrosion free USB connector ...
Color: RGB-Wired Mouse and Mousepad Combo
Brand: Redragon
ASIN: B07JVT5J4V
Part No: M602A-BA
Redragon M601-WL-BA Wireless Gaming Mouse and Mouse Pad Combo, Ergonomic, Programmable 6 Buttons, 2400 DPI, Red LED Mouse, Large Mouse Pad for Windows PC Games - Black [Mouse Pad Cordless Mouse Set]
The Redragon M601WL-BA Gaming Essential Combo - Wireless Red LED Backlit Gaming Mouse - Large Gaming Mouse Pad The Wireless Redragon Gaming Mouse is full-sized and works well in either hand. The Mouse is precision-engineered to feel great even after hours of use, perfect for long lasting gaming sessions providing maximum comfort The Large Redragon Gaming Mouse Pad is made of Waterproof, Silk-processed cloth surface, engineered to improve mouse glide, Advanced multi-layer surface provides thousands of light reflecting microscopic points for ultra-precise tracking for both optical or laser sensor equipped mouse types. The Stitched Edges prevent damage, fraying and curling. Description: 6-Buttons wireless gaming mouse30 G acceleration Ergonomic Design supportive shape to reduce fatigue Quick-change DPI settings (800/1200/1600/2400) Advanced gaming sensor for accurate gaming performance Long battery life with low battery LED indicator **(AA battery not included) RED LED Backlight Option Fast Wireless Gaming Technology Highly Portable delivering clutter-free gaming without the cables Nano USB receiver Lag-free ultra-fast 2.4GHz wireless technology Windows 10, Windows 8, Windows 7, Windows Vista, or Windows XP, Limited Mac support Supports Plug & Play plus additional software downloa...
Brand: Redragon
ASIN: B0767N3Y2Q
Part No: M601-WL-BA
CORSAIR M65 Pro RGB - FPS Gaming Mouse - 12,000 DPI Optical Sensor - Adjustable DPI Sniper Button - Tunable Weights -  Black
The M65 PRO RGB is a competition-grade FPS gaming mouse with the technology you need to win, the flexibility to make it your own, and the build quality to last. The high-accuracy 12000 DPI sensor provides pixel-precise tracking and advanced surface calibration support, and the aircraft-grade aluminum frame gives it low weight and high durability. Use the advanced weight tuning system to set the center of gravity to match your play style, and harness the power of CUE for advanced button configuration, macro programming, and three-zone RGB backlighting customization.
Color: Black
Brand: Corsair
ASIN: B01D63UU52
UPC: 843591074902
Part No: CH-9300011-NA
SteelSeries QcK Gaming Surface - Medium Thick Cloth - Best Selling Mouse Pad of All Time - Peak Tracking and Stability - Black
QcK mouse pads are the top choice of esports pros. The legendary micro-woven cloth has made the QcK line the world's best-selling gaming surface. Tested by the top mouse sensor manufacturer, the high thread count and smooth surface optimizes mouse tracking accuracy for both optical and laser sensors. Durable and washable, the QcK is easy to clean and keep in competitive condition.
Color: Black
Brand: SteelSeries
ASIN: B001O867XG
UPC: 072090783354
Part No: 63010
SteelSeries QcK Mini Gaming Mouse Pad
Steelseries Game Mouse Pad
Model: QCK-MINI
Color: Multicolor
Size: GAMING, STEELSERIES QCK MINI SURFACE
Rating: 4.8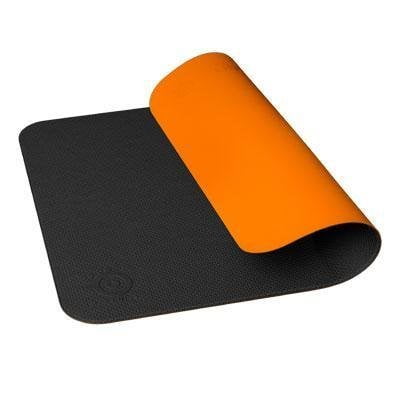 Steelseries 63500 Dex Gaming Mouse Pad
Steelseries Game Mouse Pad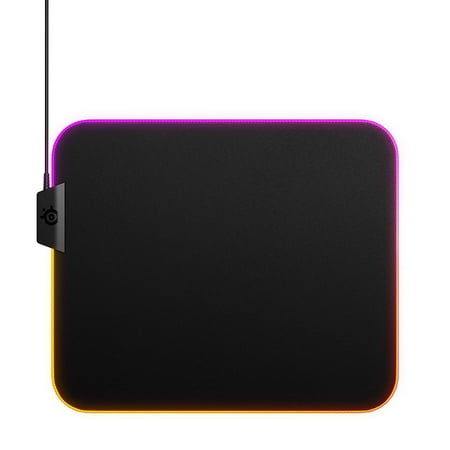 SteelSeries QcK Prism Mouse Pad Medium Gaming Surface Cloth 63825
Steelseries Game Mouse Pad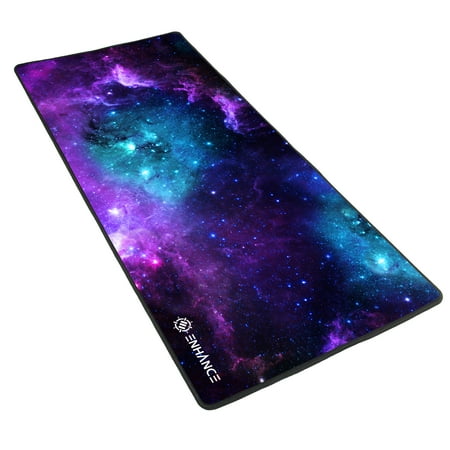 ENHANCE Extended Large Gaming Mouse Pad - XL Mouse Mat (31.5" x 13.75") Anti-Fray Stitching for Professional eSports with Low-Friction Tracking Surface and Non-Slip Backing - Galaxy
Steelseries Game Mouse Pad
Model: ENGXMP2100GAWS
Color: GalaxyOther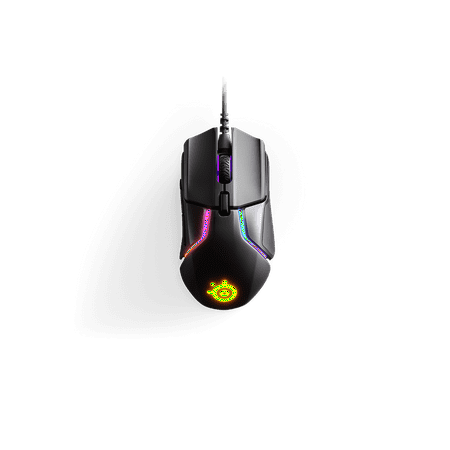 SteelSeries Rival 600 Gaming Mouse
Steelseries Game Mouse Pad
Review! SteelSeries QcK Prism RGB Mousepad
Steelseries Game Mouse Pad
Need a new RGB mousepad for your gaming setup? Here is the SteelSeries QcK Prism! •Buy it here: http://amzn.to/2qY5nEN •Win it for free on the Nice app: http://getnice.com/c/randomfrankp •Razer Firefly vs Corsair Polaris Comparison: https://youtu.be/7XQ4l6atWLQ •Subscribe for more tech! http...
Steelseries Game Mouse Pad N3530 Search Results
Want more Steelseries Game Mouse Pad similar ideas? Try to explore these searches: Xtreme Couture Mma, Golden Oak Corner Curio, and Nordica Mountain Ski Boots.
AllinShopy.com is a participant in the Amazon Services LLC Associates Program, an affiliate advertising program designed to provide a means for sites to earn advertising fees by advertising and linking to Amazon.com. Amazon and the Amazon logo are trademarks of Amazon.com, Inc. or one of its affiliates.